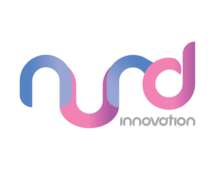 Technical Program Manager
Spoken languages
English, Romanian
Gross approximate salary / month in euro
1500 €
osition summary
A new research project for software security platform is launched in Comodo Iasi office, we are looking for a Technical Program Manager you will manage a project or a program from one or multiple teams, direct end to end software development processes.
esponsibilities
rite technical specification and architecture from high level requirements;
Act as a Scrum Product Owner when necessary, manage projects direction with the help of development manager and product manager;
Provide operational reports regarding Development, Project Management and QA process related to your assigned project
Coordinate the integration effort of different teams, coordinate deployment and release process;
Manage a project end to end, from definition of requirements to delivery and post-deployment operations.
Requirements
Strong knowledge of Agile project management or traditional project managementnbsp;
At least 4 years experience as a technical leader: Team Lead, Software Architect, Technical Project Manager.
Not mandatory, but would be a plus:
Bachelor and/or master degree;
Experience in coordinating enterprise security projects written scratch with a R&D team;
Knowledge of programming, design patterns, OOP. nbsp;
Offer
Industry-competitive salary;
Work in a true R&D company, develop products for end users, enterprise and innovative;
Work with very passionate and professional people.
Company description
Part of Comodo family (Comodo Group Inc, Comodo CA Limited, Comodo Security Solutions Inc, Comodo Communications Inc), companies has:
More than 85 million desktop security software installations
More thanbusiness customers and 8,000 global partners and affiliates
Market share leadership, being the #1 SSL Certificate Authority in the world, with more than 36% of the market.