Job details
INACTIVE AD:
The employer is not currently actively recruiting for this position, but you can apply for the ad.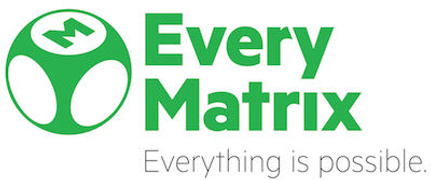 Technical Operations Manager
Career level
Middle (2-5 years)
Employment type
Full time
Spoken languages
English
- Advanced
* all languages are compulsory
This position serves as Technical Operations Manager for the OddsMatrix Business Unit within EveryMatrix and, in partnership with the management, is responsible for the success of this business unit.
Responsibilities
Ensure that everything that goes into production complies with a set of general requirements including documentation and handover to Incident Management (and other relevant stakeholders,) monitoring and logging plans, backups and high-availability setup
Ensure proper release management, including where appropriate compliance with and reporting to relevant regulatory bodies
Act as the gatekeeper to a stable production environment – ensure that nothing is released to production that has not been fully tested and quality assured
Maintaining services once they are live by measuring and monitoring availability, latency and overall system health, and putting in place a suitable regime to ensure that Business Unit and Group Incident Management teams are alerted to any service disruption or degradation taking place within the Business Unit
Develop a strong understanding of projects within the Business Unit and at Group level, ensuring deliveries are coordinated and service impact is minimised and agreed
Work with internal teams to ensure actions are taken and completed to protect and improve services
Provide regular and accurate management reporting on IT Service performance
Ensure that all day-to-day operational activities, including technical support and incident response, are carried out in a timely and reliable way
From post incident review, achieve full understanding of the root cause of any incident, report this to management and affected clients, and report on the elimination of such
Accountable to the EveryMatrix Chief Information Security Officer, be responsible for the continued compliance of the business unit with all group Security Policies (including regulatory, ISO and GDPR compliance), and for ensuring that a designated Security Officer is assigned to support the CISO.
Requirements:
Bachelor's or Master's degree in computer science or an equivalent qualification
Fluent in English, both in spoken and written form
3+ years of professional experience in a similar role
Proven expertise in Software Release Management, Configuration Management or Project Management
Broad view of software development methodologies and best practices
Very good understanding of quality assurance at various life cycles of product development
Experience in agile software development life cycle
Ability to work efficiently under pressure with tight deadlines and demanding quality objectives
Critical thinking and problem-solving skills
Good planning and organizational skills
Nice to have:
Experience in a relevant domain – online betting & gaming, sports betting, delivery of Software as a Service
Software development experience
CI/CD experience
Experience working with software development and automated test tooling (in particular Java & Javascript)
Online interview
Do you have experience in the Technical Operations field?