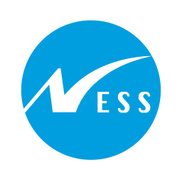 Technical Lead - DevOps
Looking for Premium Talent
Career level
Senior (5-10 years)
Employment type
Full time
Spoken languages
English - Advanced
About Ness:
We're a digital solutions company with product engineering in our DNA. A global collective of software engineers, data experts, user experience designers and innovators. Combining core competence in engineering with the latest in digital technology, we build customer-facing platforms and software products that help businesses thrive in the digital economy. We partner with customers to help engineer their company's future with cloud and data.
Roles and Responsibilities:
Believe cultural and behavior changes are critical for improving teams of all sizes.

Believe in continuous improvement through small, rapid, iterative change

Are a passionate, hands-on change agent that believes teamwork and communication are critical to high performing team function

Passionate about working with the latest open source and enterprise tools and building automated, integrated systems on AWS

Are in constant quest of learning and apply that to tools, technologies and processes.
Comes with innovation mindset to bring new ideas on the table

Are a smart, enthusiastic, creative leader who can look beyond today's problems to find tomorrow's solutions

Identify appropriate technologies to solve clients' problems

Drive pilot engagements and setup high performing teams to deliver value for customers

Engage clients in issue resolution/ decisions and drive alternatives with though leadership and automation experience
Help with SRE adoption for Tech Operations, AIOps based engagements

Identify and implement tools/ services that can help the engineering team to produce better software/ services more efficiently and provide recommendations

Form relationships with the client's technical staff to identify new opportunities

Leading the design and implementation of build, release and deployment of enterprise applications

Provide technical, managerial, and technology direction for problem definition, analysis, requirements development, and implementation of complex solutions by making automation related recommendations for existing and new customers. 
Develop & Implement AIOps competency internally and for customers

Generate innovation and continuous improvement ideas for various projects and engagements

Work with delivery teams to identify and recommend improvement opportunities by leveraging devops maturity model and assessment toolkits

Execute DevOps assessments as on need basis

Build new use cases on DevOps/SRE
DataOps

DevSecOps

DevOps on AI/ML
Advise on existing project/engagement improvements, optimization, or maintenance efforts in the following specialties: continuous integration, continuous build, test automation, monitoring, , automation, risk management, software life-cycle management and development methodologies, visual design, information architecture, selfheal solutions, AI/ML enabled automation , Chatbots implementation. on AWS

Leads engagement with software developers, devops engineers to integrate software development and delivery from inception to full operation, ensuring robust released software and systems, typically for high traffic services or key infrastructure.
Leads in the analysis of technical requirements of applications to ensure systems provide required availability, latency, scalability and efficiency.

Develops the technical "vision for fault tolerance, performance enhancement and configuration management of applications, and may lead in implementation.

Provide guidance on cloud native devops implementation and best practice on AWS
Skills required:
APM tooling experience on AWS

Stack monitoring, Optimize application performance

Cloud Monitoring

Simplify experience with tooling like kibana, AWS cloudWatch, newRelic, AppDynamics, SumoLogic, devo etc.
Hands on experience with CI/CD pipeline setup for dev teams on AWS. Experience with CI/CD tooling including AWS services

Terraform infra automation and scripting knowledge
Timings:
Qualification: