Job details
INACTIVE AD:
The employer is not currently actively recruiting for this position, but you can apply for the ad.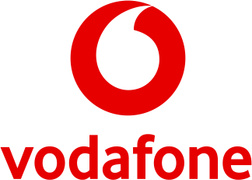 Technical Lead 1st Line, RAN with German
Career level
Entry (0-2 years), Middle (2-5 years)
Employment type
Full time
Spoken languages
English
- Advanced
, German
- Advanced
* all languages are compulsory
With these activities you will have a great impact on our business:
Takes the ownership of the incident and acts as the primary level of escalation
Speaks with NOC engineers and asks for all useful information related to Outage in place – ensures the NEV and/or Outage Notification has been sent in due time
Keep tracking and records of the timelines and ensures all incident details are documented;
Involves in problem solving other parties: 2nd level, Vendor, NOC, SMC, Partner management, 3rd party, in order to provide a prompt recovery of the business within the specified SLA
Notifies Team Leader about major Incident
Manages and coordinates the escalation process: Technical: the support of a higher technical skills are needed to solve the problem; Hierarchical: a manager with more authority to be consulted in order to take decision that is beyond the competencies assigned to this level
Ensures all required resources (human, facilities, equipment etc) are available, involved and focused in the restoration of service
Notifies 2nd Level and/or Vendor to be prepared with a plan B, if the duration of the incident takes too long
Ensures regular updates are distributed via the agreed communication channels, according with the Update Time agreed
Send Pre-notification to top mgmt. for over-temp or major incidents
Provide input and coordinate the development of the Major Incident Report after the Outage has been closed and all details are available, including initial recommendations to prevent the re-occurrence of a similar incident.
With these skills you are a great candidate:
Knowledge of telecommunication services, networks and technologies (GSM, UMTS, LTE, IP, PDH, SDH, DWDM)
Capable to understand and to work with different Windows applications (WEB - based)
Gained an IT qualification CCNA (or working towards)
Ideally previous work experience within a busy customer service centre in a Telecoms, Data Centre or IT
Min 2 year relevant experience in RAN (2G-5G), TX (PDH, SDH), IP
Technical university degree or student to: faculty of Electronics, Telecommunications, Information Technology
Good knowledge of German & English language (spoken and written)
Good communication skills
Team working oriented
Sounds like the perfect job? We've got even more to offer:
In this pandemic period we have 100% work from home for your safety. After this pandemic period we have 2 days work from home per week!
Medical and dental services
Life insurance
Dedicated employee phone subscription
Special discounts for gyms and retailers
Annual Company Bonus
Ongoing Education – we continuously invest in you to ensure you have everything needed to excel on the job and enhance your skills
You get to work with tried and trusted web-technology
Getting in on the ground floor of and technology changing company
Flexible Vacation – Take time off when you need it, we trust you!
#_VOIS