Job details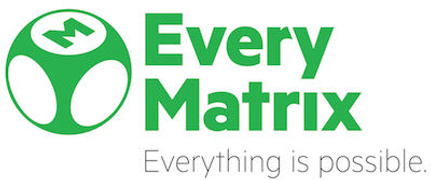 Technical Compliance Officer
Career level
Middle (2-5 years), Senior (5-10 years)
Employment type
Full time
Got a head full of ideas?
Good.
A unique opportunity has emerged for a skilled and passionate Technical Compliance Officer to join our Tech Compliance team. The right candidate will play an important part of a team which handles a lot of complex compliance projects for many different stakeholders. The Technical Compliance sector in iGaming is both challenging and interesting and, within our team, we must be flexible, and we must view a product from multiple sides: client expectations, functionality, legal, QA etc. As Officer within this team, you will be involved in exciting new projects, involving people of various backgrounds, where the technical side meets the business side and the regulatory side. Since Tech Compliance is a relatively small division, this role can present a very fulfilling career path, opening in multiple directions.
We are looking for a professional with experience in iGaming certification and auditing, centered around Casino Games and RNG, with experience in various jurisdictions.
Key responsibilities:
Conducting certification programs of a technical nature, focused on coordinating different teams and people within our company with partner testing laboratories;
Working with deadlines imposed by regulatory technical frameworks, to ensure the compliance of our products with the standards of specific authorities;
Submit reports with regards to regulatory requirements and developments;
Analyzing the technical aspects of regulatory legal frameworks in the iGaming industry on a global scale and segregating game requirements, process and operations requirements etc;
Presenting findings from analysis to internal technical teams and assisting them through specification and refinement.
Presenting regulatory findings from certification to internal teams and stakeholders.
Overseeing game approval processes with regulators and clients.
Maintaining a compliance overview on game reports and certification, centralizing and maintaining specific technical compliance documentation.
Investigate technical dimensions of 'Requests For Information' the company's partners and clients;
Perform risk assessments of the Company's processes and procedures in accordance with various legal regulatory technical requirements and other external factors;
Take part in implementing various policies and procedures, to ensure that business activities are conducted in conformity with all applicable laws and regulations;
Liaise with other departments, clients, vendors, and regulatory authorities in various jurisdictions;
Work together with the Head of Compliance and with all stakeholders, to ensure full adherence with EveryMatrix processes and procedures.
Requirements:
Must have:
iGaming industry experience;
Ability to understand IT Systems, on a high-level;
Knowledge with gambling laws and regulations;
Excellent English skills oral and written;
Ability to work in a team;
International approach;
Organized, analytic and quality-driven;
Curious and inquisitive;
Ability to prepare Technical descriptions;
Ability to manage projects and coordinate with many teams with different backgrounds;
Knowledge on how to do business analysis based on regulatory standards;
Ability to transcript compliance requirements in business terms.
Project Management aptitudes for coordinating complex certification projects with multiple dependencies.
Experience with complex audits that involve several both internal and external teams, on complex systems.
Nice to have:
Knowledge of market specific standards is a plus (ex.: the GLI standards);
Familiarity with iGaming regulations that are market specific is a plus (ex: technical standards from EU/EEA jurisdictions);
Background and expertise in legal, compliance, responsible gambling, IT security is a plus;
Knowledge of industry specific certifications as ISand PCI DSS is nice to have;
Understanding of and potentially have been working with testing labs as GLI, NMI and others;
Technical proficiencies in gaming systems, casino and sports solutions;
Highly independent approach;
Diplomatic, with a flexible and positive attitude;
Service minded while being able to make decisions;
Ability to work under tight deadlines.
Perks and Benefits:
Headquarters in the heart of the city, at Unirii Square
Flexible schedule
Private Medical Subscription
Daily Catered Lunch
Our own in-house gym, health & well-being programs
Bookster subscription & Books corner (online and offline)
Fun corner: pool, ping pong table, PS4, lots of board games
Internal & external training
Team Activities, Friday Bars, Summer Party & Christmas Party (we like to 'Work hard, party harder')
Extra vacation days with every year inside the company
Anniversary Gifts
Fruits Tuesday