Job details
INACTIVE AD:
The employer is not currently actively recruiting for this position, but you can apply for the ad.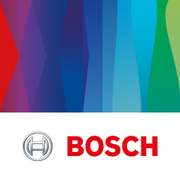 Technical Architect
Looking for Premium Talent
Career level
Middle (2-5 years)
Employment type
Full time
Employment type: Full-time
Job category: Information Technology
Job industry: Information Technology And Services
Experience level: Mid-Senior Level
Description
Work in an agile environment on a wide range of different Salesforce Orgs and topics;
You are responsible for Salesforce solutions for our internal and external customers of Bosch Service Solutions;
Implement new features and redesign existing features;
Continuous improvement and changes within the scope of Salesforce services;
Represent the service from a technical perspective to the application owner in the business (. raise awareness about new features and functionalities);
Identify and evaluate service risks and participate in mitigation and control activities;
Ensure compliance with quality and process standards (. legal, tax);
Coordinate the identification, assessment and communication of operational risks and report on change activities;
You have to be up to date on developments, technology trends and innovation;
Develop best practices and standards within the Salesforce team (coding, release management, monitoring etc.);
Contribute to develop our Service Offering to internal and external clients;
Run tooling decisions that will eventually be part of our Service Offering;
Work on best practices with regards to Governance and building up a CoE.
Qualifications
Bachelor's degree in related field, or equivalent work experience. Several years of experience in IT service management, software engineering and/or solutions development;
Proficiency in written and spoken English, German language is a plus;
5 years + experience in Salesforce development;
Knowledge of at least Sales Cloud, Service Cloud as well as Community Cloud;
IoT related or large data volumes and analysis experience is a plus;
Knowledge of key platform technologies (Apex, Visualforce, Aura and LWC / Web components, JavaScript, HTML5, CSS);
Proven experience in decisioning:
-regarding programmatic vs declarative approaches;
-meaningful configuration and customization of standard platform functionality and platform capabilities vs. build from scratch;
In depth understanding of software architecture and integration with off-platform functionality, in particular API first designs and API integration for rapid prototyping and app development;
Proven capabilities of advanced/enterprise level in the Apex language and intermediate skills in modern JavaScript (ECMA etc.) are required;
Consulting capabilities to transform IT requirements into actionable measures;
Deep understanding of risk evaluation and impact in IT environments for change activities;
Service specific technical knowledge, communication, coordination and organizational skills;
Exceptional analytical capabilities, communication skills and intercultural competence.