Job details
INACTIVE AD:
The employer is not currently actively recruiting for this position, but you can apply for the ad.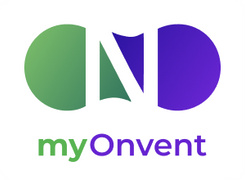 Career level
Middle (2-5 years), Senior (5-10 years)
Employment type
Full time
Are you ready to step into one of the world's fastest-growing markets and embark on a new challenge? Join our high-end B2B tech startup and help us make events available to all!
A bit about us: We are a Norwegian tech startup offering a virtual events platform with the mission to make events accessible to all. We believe in the power of connecting people across the world to make a positive impact and have hosted over 200+ events, 100k+ attendees, andexhibitors across our platforms since our launch in April 2020. Since the onset of the COVID-19 pandemic, our high-end virtual events platform has gained strong traction among some of the world's most prestigious public, private, and multilateral institutions and events, and we are now in need of more key resources to help us take the next steps and grow the business.
Our team is made up of 40+ amazing people spread across 7 countries, working together with great care to develop an excellent product that our customers just love. We have ambitious goals and in order to grow and truly make events available to all – regardless of geography, financial position, and abilities – we need your help in strengthening our platform so that we can continue to accelerate connections, creativity, and opportunities across the globe.
Why you should work with us
Join an exciting global start-up / scale-up – cutting edge technology and platform. Fast growth.
"Best team ever" culture. International team in 7 countries. Values: Excellence, Innovation, Fun & Care
Join a meaningful and sustainable mission – myOnvent makes a huge difference by reducing the ecological footprint.
High-performance team with highly skilled people who loves to share and increase knowledge.
Competitive salary & stock options for key staff
Central office location, nice offices & flexible working conditions (possibility to work remote)
We listen, we care and we do something about it.
We get things done and we do them well.
We move fast but we take our time when it counts.
A bit about the role: As our Tech Lead you will manage our growing team of developers and focus on making our platform a delight to use. You will be responsible for providing technical solutions to business requirements and overseeing the development and implementation of new and innovative features and solutions. You will be mentoring the team and working closely with our project managers and CTO to ensure we deliver an excellent product.
Role and Responsibilities
Lead the development team

Knowledgeable of both ends of the stack - it's ok to be more comfortable with either front-end or back-end

Stay curious about new technologies, tools and techniques and take the appropriate opportunities to introduce them to the project

Continuously monitor and improve code quality

Control technical debt and log code refactor needs

Code reviews - no code gets pushed to production without a review. As the technical lead, you should review code written by your team of developers

Have a good understanding of business-critical functionality on the platform

Be mindful of project short to medium development plan

Devise strategies, procedures and best practices for improving development process, and communicate them to our CTO

Mediate and settle technical debates

Continuously acquire skills and knowledge in the field of software development, security and optimizations

Update and maintain project Coding style guides

Update and maintain project Coding best practices

Take part in software developer recruiting interviews

Evaluate and monitor team morale, and communicate any issues to our Project Managers (PM)

Identify and communicate risks to PM relating to anything ranging from time for functionality tests, to resources/developers required to cope with workload
Qualifications
You should be:
A full stack developer

Advanced in either React or NodeJS (Express)

Comfortable with MongoDB

Comfortable with Redux

Comfortable with Microservice architecture

Comfortable with SASS / LESS / Webpack / npm

Comfortable with REST APIs

Comfortable with code versioning with Git
Preferred Skills & Experience
You should have worked with
TypeScript

React Native

CI/CD

TypeScript

Redis
Additional Notes
The position will be based at our office in Bucharest, Romania along with our tech development team

The role may involve regional and international travel
MYONVENT TECHNOLOGIES SRL processes your personal data for the purpose of selecting and hiring staff for the available jobs within the company. According to the data protection applicable law, you have the following rights regarding your personal data: access, rectification; deletion; restriction of processing; data portability; opposition; not to be subject to individual automated decisions; to address the Supervisory Authority. For more details regarding the processing of your data, please request the full privacy notice from the recruitment agent or access the company's privacy policy available at .
By submitting your CV and applying to one of the available jobs within our company, you therefore confirm that you have read our privacy policy.