Job details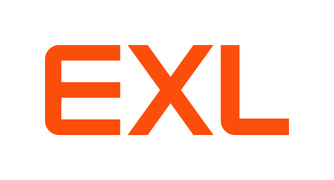 Team Leader Operations-Insurance(Claims)
Looking for Premium Talent
Career level
Middle (2-5 years), Senior (5-10 years)
Employment type
Full time
Spoken languages
French
- Advanced
, French
- Native
Monthly net salary
800 - 1200 €
Ideal Candidate:
-At least 5 years in a multinational organization, out of which 1 year in a leadership position.
-Should be from Insurance background
-Should have knowledge of Claims
-Can speak French(Advance/Native)
-Knowledge of the function, process and systems.
-Coaching and Feedback ability.
-Excellent clear written and verbal communication.
-Customer Service Orientation.
-Quality Orientation
-Empathy for effectively performing on the job coaching and feedback
Basic Function:
Role primarily involves dealing with different activities within claims. The responsibilities include handling inbound calls, making outbound calls, managing customers' claims for progression. All transactions are to be completed based on the guidelines set for the process.
-To manage teams and ensure quality and productivity targets are met.
-To motivate team members and control attrition.
-To provide coaching and feedback to team members to enable them to improve their performance.
-To provide inputs on process and system to the team members.
-Client Interaction, where required at the level of Supervisors.
Essential Functions:
-Ensure that the process transactions are processed as per standard procedures
-Ensure that the assigned targets in accordance with SLA are met
-Ensure that the quality of the transactions is in compliance with predefined parameters
-Ensure claim costs is controlled and leakage kept at a minimum
-Ensure accuracy of reserves and payments and manage lifecycle of claims
-Ensure adherence to Company Policies and Procedures
Required Competencies & Skills
Technical Skills:
-Good Computer navigation skills, keyboarding skills
-Should be familiar with MS Office
Process Specific Skills
-Knowledge of the Insurance industry in UK
-Possesses the necessary knowledge of business concepts to effectively perform the job
-System operations and navigation
Soft skills
-Advance/Native spoken French & English required
-Listening and comprehension skills
-Questioning and Reasoning Skills
-Customer Service focus and telephone etiquette
-Ability to multi task, prioritize and manage daily work activities
Education Requirements
Graduate or Diploma holder with at least 15 years of education as per geo minimum requirement to be mentioned
Work Experience Requirements
3-4 years' work experience in handling insurance claims preferred