Job details
INACTIVE AD:
The employer is not currently actively recruiting for this position, but you can apply for the ad.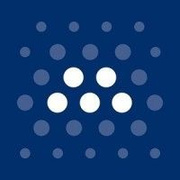 Team Lead Process Automation
Looking for Premium Talent
Career level
Senior (5-10 years)
Employment type
Full time
Spoken languages
English
- Advanced
* all languages are compulsory
Key Goal:
▪ Remove operational debt across the enterprise
▪ Reduce time taken to achieve tasks
▪ Reduce LOE for undertaking new tasks
▪ Lower cost of completion
▪ Automated Services ensure our systems
▪ Run smoothly and efficiently
▪ Eliminates human errors
▪ Ensure business best practices are consistently leveraged
Who We Are – MassMutual Romania
MassMutual Romania, with offices in Bucharest and Cluj, was established to build an in-house team with expertise in application development and support, quality assurance and data science to support MassMutual and its affiliates, including Barings, in creating digital products and technology solutions.
Barings, as part of the MassMutual group, is a $345+ billion global financial services firm dedicated to meeting the evolving investment and capital needs of its clients and customers. Through active asset management and direct origination, Barings provides innovative solutions and access to differentiated opportunities across public and private capital markets. A subsidiary of MassMutual, Barings maintains a strong global presence with business and investment professionals located across North America, Europe and Asia Pacific.
Job Description
Barings' Process Automation team is seeking a Team Lead Process Automation who will be responsible for executing our global (cloud enabled) strategy to establish continual automated services, workflows, and tools. The role will be responsible for managing day to day requests from corporate and team assignments in an effort to remove repetitive tasks, improve operational efficiency, reducing operational debt across data, and technology and operations. The team lead will be a single contributor but manage workloads for Data Engineers, Software Engineers, and Scientists in a cross functional manner to build automated services throughout the organization.
You will work closely with senior leadership throughout Barings in the planning, and execution of opportunities and bridge the gap between the business, data, tech, and operations teams to ensure automated services run smoothly and efficiently.
Responsibilities
▪ Work with the Director of Process Automation to manage inbound requests and turn them into clearly defined requirements and deliverables.
▪ Support the recruitment of talented with high potential candidates for growth by filling skills-gaps.
▪ Mentor staff to support the vision and mission of the organization by leading and growing employees in capability and scale.
▪ Develop strong relationships with internal stakeholders to understand their needs and drive insights that lead to revenue growth and/or automation opportunities.
▪ In partnership with data engineering and data science teams, deliver the most optimal data design, data services, and delivery of strategies to support Baring's growth and expansion efforts while driving innovation and executing on high impact initiatives.
▪ Lead the assessment of internal and external data assets, evaluation of the current technology stack to insure the successful execution of the data strategy.
▪ Recommend the right infrastructure and process flows for long-term objectives, identify and implement quick, short-term wins.
▪ Educate and advocate to instill in teammates the philosophy that a data-driven culture needs to be integrated into the ways Barings conduct business throughout the organization.
Requirements
▪ Have 5 years of experience within enterprise-level data analysis, data science, automation, and impacting financial KPI's
▪ A minimum, 3 years of experience with Data & Software Engineering
▪ A minimum, 3 years of experience using cloud technologies, including data warehousing, analytics, and data mining
▪ Advanced experience with OLAP tools and concepts
▪ Comfort in communicating with individuals and groups at all levels (individual contributors through C-suite Executives)
▪ 3 years' experience managing multiple projects
▪ Bachelor's degree in Computer Science, Applied Mathematics, Finance, Statistics or related field desired