Job details
INACTIVE AD:
The employer is not currently actively recruiting for this position, but you can apply for the ad.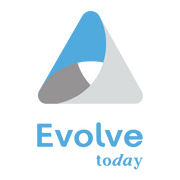 TAX Consultant (Corporate TAX)
Looking for Premium Talent
Career level
Middle (2-5 years)
Employment type
Full time
Spoken languages
English
- Advanced
* all languages are compulsory
We are looking for a TAX Consultant (Corporate TAX) for our partner - an international advisory group, to join their team in Bucharest Office. The company provides a wide range of advisory services to a variety of clients, from Fortune 100 companies to mid-size international players just entering the CEE region.
In this role, will be responsible to review our tax compliance mandates. The revision also includes execution, focusing on key clients, supervision, setting up procedures and automatization workflows, improve work standards, client management, and business development. Additionally, he/she will be responsible for training and mentoring junior staff.
What you will do in this role:
Tax advice in the area of corporation tax, withholding tax, income tax, local taxes, and other specific customer requirements.
Full tax compliance for different existing and future customers.
Complete tax review services for different existing and future customers.
Support existing tax advice opportunities for existing compliance and tax review clients.
Internal reports.
Proper information reception and timely customer support.
Special mandates for assigned advice.
Implementation and observance of the timetable of tasks for the work carried out.
Preparation of accurate tax reports and support programs as needed.
Showing interest in meeting deadlines in cases where work exceeds the estimated schedule.
Identify solutions to problems, opportunities, or difficulties that arise along the way.
Maintaining an excellent working relationship with the team.
Provision and interpretation of tax information.
Management of the company's reporting, monitoring, and payment systems.
Keep up to date with changes in tax regulations and legislation.
Requirements:
Bachelor or higher degree in Accounting or Finance.
At least 2+ years of relevant experience in a tax consulting practice
Experience in a Big4 company is mandatory
Ability to work in a collaborative manner with all levels of employees, management, and external agencies to maximize performance, creativity, problem-solving, and results
An organized person, highly detail-oriented, able to deal with tight deadlines
Excellent analytical and critical-thinking skills
Confidentiality, integrity & trust
Proficiency with Microsoft Suite
Advanced English communication skills