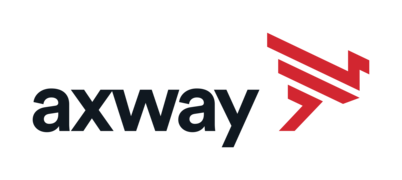 Talent Acquisition Specialist
Career level
Middle (2-5 years), Senior (5-10 years)
We are looking for our new mate! A Romanian one who loves his/her country but is also passionate about searching, contacting and commiting brilliant IT candidates.
EXPERIENCES
Recruiter, Axway Software
Write awesome job ads (yes, awesome) and open positiecialized job boards (bestjobs, ejobs, LinkedIn)
Select and interview the best candidates (yes, the best) for Axway openings
Have regular meetings with the manager to make sure the selected profiles are the most incredible ones (yes, incredible)
Point of contact in the relation between Axway and 3rd party agencies (sometimes, some help could be appreciated);
Marketing Recruiter, Axway Software
Looking for creative ways of promoting our openings and searching for candidates
Be an awesome social media ambassador (engage, comment, be present, be in the building, be in the place, be on the web and moreover be AWESOME)
Multi-channel? Yes, you have to be on the ground and promote our brand
Want to be innovative? You can: CRM, lead nurturing, inbound (we are open to your ideas);
Campus Recruiter, Axway Software
Creating the internship program and prepare the assessment centers
Participate to different conferences, job fairs and meetups in order to promote Axway (be a storyteller, a public speaker and the one everybody wants to work with);
Sourcer, Axway Software
(Handle LinkedIn recruiter like a pro) OR (advanced search, projects, filters, tags, talentpool)
Be a Boolean Wizard and master the art of search (on jobboards and on the web)
Understand the importance of "making it personal" in the contact step: know how to engage and attract rare candidates, unicorns, big foots, purple squirrels, java developers...
Don't be scared on the phone and master the art of testing and asking candidates
Integrate ourMEA APAC group and share your tips and tricks with the Talent Acquisition community.
Skills and qualifications
Find purple squirrels
Boolean
LinkedIn recruiter
Engaging talents
Jobboards
Find unicorns
Interviews
Find IT candidates
Handle many positions
Write job ads
Languages
Fluent in English, and / or French and / or German and /or why not Chinese? To make it easy!
Graduate degree (Bachelors/Master/Diploma) ideally with a specialization in IT
SOME MORE?
Sourcing
Having fun at work
Instagram
Social media
Kudos
Party
Hard work
team spirit
And most importantly: tochitura!
Career Development

Employee career development is one of Axway's major company values; and we are deeply
committed to helping them leverage the promotion and job mobility opportunities that are
right for them.
This is what our candidates can expect from us if they choose to join our team:
- A personal development plan irder to insure yourintegration and your performance
- Friendly working environment with experienced professionals
- Potential for growth in an international company
- Competitive remuneration package and real benefits (private medical insurance with
dental included, meal tickets, shared gym access, Fruit Day, team-buildings etc)
- Extra paid vacation days (25 days/ year)
- Work from home policy
- Flexible working hours when need
- Open games area – table tennis, sports and more!