Job details
INACTIVE AD:
The employer is not currently actively recruiting for this position, but you can apply for the ad.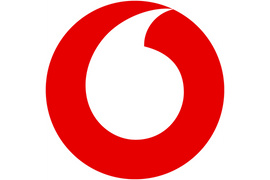 Talent Acquisition Consultant (maternity cover)
Looking for Premium Talent
Career level
Middle (2-5 years)
Employment type: Temporary
Experience level: 2 - 3 years
Description
Description
2 years contract period covering a maternity leave 
Are you seeking to join an amazing community rather than just a company and to develop at a very fast pace while working with great people? Then read on and get ready to start the most exciting professional adventure.
Your Role in the Talent Acquisition Team:
Ensure Vodafone Romania hires the right people on the right roles in due time, in order to be able to deliver its business strategy. Attracts and selects the best internal and external candidates in a balanced, consistent, transparent way, by providing the most appropriate expertise on recruitment processes and tools and sustaining a great candidate experience.
Key Responsibilities:
·      Be responsible for the full-cycle recruitment process in order to secure the best possible talent for all vacancies, within agreed SLAs
·      Provide advice and consultancy to the Hiring Managers and HR Business Partners in order to adopt the best resourcing solutions
·      Make sure that the Vodafone recruitment principles (transparency, equal opportunity, diversity) are applied in all processes
·      Actively promote Vodafone as Employer of Choice in every interaction and initiative
·      Keep track of the recruitment and selection records in order to facilitate appropriate reporting and decision making
Key Requirements:
·      Minimum 3 years work experience in full cycle recruitment
·      Strong motivation to develop a career in Recruitment
·      Very good English skills
·      Effective planning and reporting skills
·      Experience with using HR Tools as you will act as an admin for some HR tools
·      Proactivity, constructive approach, results focus
Sounds challenging? We have some extra benefits for you:
·      Dedicated employee phone subscription;
·      Annual Company Bonus;
·      Ongoing Education – we continuously invest in you to ensure you have everything needed to excel;
·      Meal Tickets;
·      Private Health Insurance;
·      Private Life Insurance
·      Work from Home – You can get to work remotely from anywhere you choose couple of days per month
Profile description
Every great brand stands for something and, at Vodafone, our purpose is 'to connect for a better future'.
Vodafone is a leading telecommunications company in Europe and Africa. Our expertise and scale give us a unique opportunity to drive positive change for society. Our networks keep family, friends, businesses and governments connected and – as the COVID-19 pandemic has proven – we play a vital role in keeping economies running and the functioning of critical sectors like education and healthcare. 
Working at Vodafone is all about helping people to benefit from the new technology and innovations. We bring the future to even the most remote places, using technology to help families in disaster zones, enabling access to digital for the vulnerable, connecting millions of vehicles to the internet and thinking about technology that doesn't even exist yet.
Over 30 years ago, we made the first ever mobile phone call and sent the first SMS in Britain and have been changing the lives of billions of people ever since. In Romania, we are also carrying a long history of firsts – first mobile operator in Romania, first GSM operator to launch the short messaging service (SMS) and first to offer GPRSGGand 5Gservices – and innovations: we offered world's first live hologram concert and, later, 4K holograms of Romanian mothers.
We believe being different is good. We can only leverage this diversity by building an inclusive culture where everyone is respected, can be themselves and strive to be their best. We do this through our maternity and parental leave policies, by empowering women through connectivity and improving access to education and digital skills for women, girls, and society at large. We are respectful of all individuals, irrespective of race, ethnicity, disability, age, sexual orientation, gender identity, belief, culture or religion. Your different perspectives help us to shape the future.
At Vodafone, we are also taking significant steps to reduce our impact on our planet by reducing our greenhouse gas emissions by 50% by, purchasing 100% of our electricity from renewable sources by, and reusing, reselling or recycling 100% of our redundant network equipment.
The future is exciting. Ready?