Job details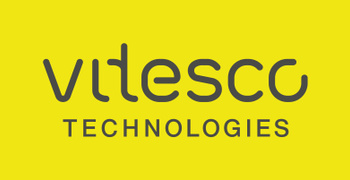 Career level
Middle (2-5 years)
Employment type
Full time
Employment type: Permanent
Experience level: 4 - 5 years
Description
 
 
 Job description:

    The mission of the BU EC DT FSM position is to manage and provide worldwide support to the entire Business Unit for the Functional Safety related activities.  Starting from global coordination of those FSM related topics (compliance of process to the actual norms), it encloses the active support as well to the entire business unit by selecting, coordinating and performing standardized activities ensuring state of the art and market compliant product related to Functional Safety.

As FSM moderator in our team, your tasks will contain following responsibilities: 
•    Implement functional safety in Business Unit processes and projects according to ISO26262 standard. Manage Functional safety (including evaluation) in processes and projects. Initiate continuous improvement with discipline support. 
•    Organize and perform active support to project teams, to customer segments and to BU organization with the aim to ensure implementation of functional safety requirements in BU products in accordance to timing, cost, quality. 
•    Takes care about FSM work products (safety analysis, requirements, Safety concept, FTA, DFMEA, DFA) 
•    Provide support for quotation phase and customer negotiations about Functional safety requirements. 
•    Consulting role to project teams related to product Functional safety guidelines from company, industry, regulation and standards. 
•    Establish periodic reporting focused on functional safety. Defines information system for the reporting of Functional safety performance in the Business Unit. Initiate improvement activities and sharing of good practices. Large communication about Functional safety spread to overall employees. 
•    Supplier management: Manage supplier using the bests management methods aligned with GPL, to improve delivered quality and reduce noncompliance costs. This process includes SSL suppliers to inform, select, develop and integrate, perform tracking and/or audit. 
•    Establish and organize Functional safety evaluation for the BU and for another BU's. 
•    Accede to all relevant project data including as example customer contract, risk evaluation, project plan, and objectives. Provide recommendation on functional safety achievement before production launch. 
•    Step in / block the project and escalate in case of functional safety rules or quality rules violation, including the use of external expert. Empowered to temporary stop production and/or project if functional safety requirements are not fulfilled. 

Job Requirements Description:

•    Minimum of 5 years of relevant professional experience in the field of Functional Safety 
•    Minimum 2 years of Project/Process exposure in the relevant field 
•    Engineering Degree General, Electronic and/or Quality 
•    SW and HW development process knowledge expected 
•    Very good knowledge / expertise of ISstandard 
•    Deep knowledge in all related work product linked to Functional Safety / ISO26262 
•    Good communication and negotiation skills 
•    Fluent in English mandatory

Personal skills: 

•    Autonomous and networking ability 
•    Fostering Teamwork 
•    Able to empower and delegate 
•    Self-organized 
•    Target oriented (project milestones and objectives
Benefits:

What we will offer you:
-    Competitive salaries
-    Motivating job contributing to advance automotive technology
-    Work with the state-of-the-art equipment and technology
-    Working in a young and dynamic team
-    International working environment
-    Project based international traveling opportunity
-    Private Health and dental insurance
-    Sport facilities
-    Relocation package for non-Timisoara residents