Job details
INACTIVE AD:
The employer is not currently actively recruiting for this position, but you can apply for the ad.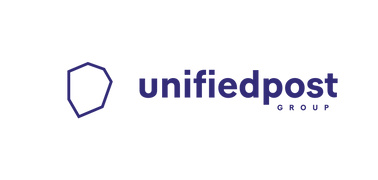 System Engineer
Looking for Premium Talent
Career level
Middle (2-5 years), Senior (5-10 years)
Employment type
Full time
Be a part of the Unifiedpost IT OPS team, responsible for maintaining the company's infrastructure.
As a System Engineer, your focus will be to:
Make sure that the company IT infrastructure works;

Execute innovation projects;

Follow up on daily production processes by monitoring systems and applications;

Do trend analysis based on the available logging information and pro-actively act to prevent service decrease;

Measure system performance and interpret logging information; suggest how logging, measurement and reporting can be improved;

Detect, register, solve and report production issues.
You will need to:
Be passionate about system engineering, eager to master Linux administration (CentOS, Redhat);

Be proactive, take ownership, focus on problem solving more than problem finding and think about continuous improvement;

Be an excellent communicator - English is our group's common language, so excellent spoken and written English is a must;

Value team effort, be a team player and deliver autonomously with little supervision;

Always be curious about new technologies and development methods.
What you bring:
5+ years of Linux system administration with proven troubleshooting and optimization experience

It's great if your Linux skills include: kernel & cryptography knowledge, file systems knowledge, scripting (bash, python, ruby), networking, user space daemons and applications (nfsd, autofs, httpd, sshd, vsftpd, etc), ftp, sftp, ftps, http, https, Soap over HTTP, Rest, WSPF;

Know version control svn, git and open source virtualization tools like Xen, KVM, VirtualBox;

Have worked with DB on Linux (MySQL, Postgresql);

Have worked with middleware products like Tomcat, Jboss, Pacemaker;

Have good knowledge about software storage systems (glusterfs, CEPH);

Puppet and/or Ansible experience;

Experience with AWS;

Experience with security devices (HSM), and related technologies;

Terms like CI, CD, Devops and tools like Jenkins, Vagrant etc. are not new to you;

Experience working with Check_mk, Splunk or other monitoring tools, is optional but is considered a plus.
Bottom line:
Everyone pays well in IT. So of course you get an excellent salary, benefits, great office in a perfect location, including working from home. But we're about more than that:
Challenges: we're transforming the world of business communications and transactions;

Responsibility and autonomy: making a difference in decision-making means you take on responsibility, not just tasks;

Common purpose: you grow by learning new skills and we benefit from your knowledge. We all work together towards one goal.

Active involvement in a variety of local IT & Agile communities and local, national and international events;

Active organizers of learning, social and fun events.