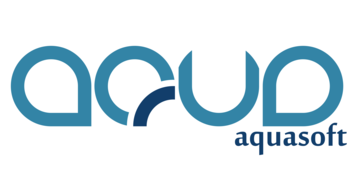 System Engineer
Career level
Senior (5-10 years)
Spoken languages
English - advanced
AQUASoft is a technology services and outsourcing company. We have extensive partnerships with the world's IT leading companies and work with corporations of all sizes. Our company works in the same teams with customers in order to deliver high-performance solutions. We have extensive expertise in programming, packaging, consulting, technology and outsourcing, helping our customers achieve excellence in their operational field, increase their ROI and reducing the TCO.


Main responsibilities:
Windows Server Management: DNS server administration and troubleshooting, DHCP (scopes, IP allocations, etc.), web (IIS), FTP (performance issues, routes, etc.), KLM server licensing, KLM server administration, NTP client, centralized log administration, application installation.
Active Directory Administration: User/group management, permissions, OUs, security policies, permission troubleshooting, reporting, etc.
SQL Administration: Deploy mirroring, deploy and test backup and maintenance plans, troubleshoot backup problems, restore executions. Backup is done either with the SQL server or TDP (TSM) tools. Troubleshooting performance issues, space, memory. Define Checks for Monitoring. Security Administering users, groups, permissions.
VMWare: Build virtual machines, property adjustment (memory, processor, network cards, HDD, etc.), and virtual machine cloning.
Printing: managing Windows printer servers: installing new drivers, new ports and queues, troubleshooting print spooler problems, etc.
File sharing: Managing shares and permissions on CIFS and NTFS partitions.
Tivoli Storage Manager: Installing and configuring client backup for filesystem, SQL Server, AD, Lotus Notes databases. Troubleshooting backup issues.
Managing various applications such as Kiwi syslog, Sophos hard disk encryption, AV clients, etc.
Creating documentation.

Requirements:
Previous experience in managing Windows Server
Experience in administering SQL Databases
Proficiency in English

What we offer:
A dynamic work environment
Meal vouchers
Private medical subscription
Access to training programs