Job details
INACTIVE AD:
The employer is not currently actively recruiting for this position, but you can apply for the ad.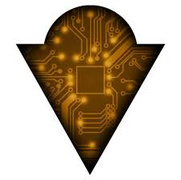 Career level
Middle (2-5 years), Senior (5-10 years)
Employment type
Full time
Monthly net salary
2000 - 3500 €
Who we are:
Founded in, CryptoDATA represents a company providing IT solutions in cyber-security, developed using blockchain technology and . Our promise is to offer users worldwide security based on decentralization. Our aim is that every person could communicate freely and securely.
What we do:
CryptoDATA has started its activity in Romania by developing the biggest encrypted information processing data center in Europe. In, the company's Headquarter relocated to Bucharest, the capital of Romania, and opened a new data center for processing. In, by announcing the launch of the first encrypted smartphone working on blockchain –IMPulse K1 and, also, by launching the innovative VOBP technology, the company has expanded its activity in Stuttgart, Germany. At the moment, the company has offices and work points in Singapore and UK, and operates, also, through partners located in the USA, Canada, Russia, South Africa, Colombia, Brazil, Australia, South Korea and India. Our company's mission is to create a decentralized community and to provide access to our innovative technology to all people from every corner of the world.
What we're looking for:
We are in search for a Swift Developer that can become a core member of our Research and Development team. We are in search for candidates which have good communication skills, are proactive and can take the initiative. From a technical perspective, a couple of responsibilities are:
Design and build applications for iOS.
Find and fix bugs in a timely manner
Understand code and documentation written by other team members in order to be able to extend product with new features.
Design and use development best practices that promote high quality software, good test coverage, peer code review, continuous integration, and rapid deployment.
Requirements (mandatory):
Bachelor degree in Computer Science, Engineering or similar relevant field.
2-3 years' experience in Swift.
Familiarity with RESTful APIs to connect to back-end services.
Familiarity with SQL & NoSQL Databases.
Good understanding of code versioning tools (Git).
Familiarity with cloud message APIs and push notifications
Understanding of Apple's design principles and interface guidelines
Familiarity with Jira and Trello for task management.
Why work with us:
Very competitive salary
Flexible Work Hours
Professional Development
Cutting-edge Technologies
Job Functions
Engineering
Information Technology