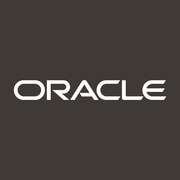 SUPPORT RENEWALS SALES WITH RUSSIAN / IT / SP
Career level
Entry (0-2 years), Middle (2-5 years)
Oracle provides the world's most complete, open, and integrated business software and hardware systems. Oracle- Global Renewals Service Centre (GRSC) is one of the largest support groups in Oracle Romania Organization and manages Oracle support contract renewals for all 4 global regions: Asia, Europe, North America and Latin America.


RESPONSIBILITIES:

The Support Service Renewals Specialist will be responsible for ensuring the successful renewal of Support Service Contracts for existing small/medium-sized customers and handling any resulting queries that the customers may have about their contracts.

- Selling support services after point of system sales or up selling for existing active

contracts

- Correctly identifies customer requirements and needs for support services, including

contractual terms and conditions, support service offers and products.

- Accountable for timely service renewals for small to medium-sized customers in

assigned territory.

- Educates customers on e-business practices and any associated contractual

implications.

- Accurately forecasts business targets and opportunities in territory.

- Promptly handles and solves customer objections and complaints.

- Prepares correct sales orders and quotes.


EXPERIENCE:

The successful candidate will have at least 1-2 years of experience in sales/telesales and

customer relationship, preferably in IT Hardware & Software. A sound understanding of the

region, customer behavior and a keen interest in developing this knowledge would be a plus.

The position will require working flexibly and openly with a wide range of team-members.


QUALIFICATIONS:

- ITALIAN OR RUSSIAN OR SPANISH proficiency

- Very good English skills

- Very good communication skills, both written and verbal

- Proven experience of IT-Hardware & Software support services and components

- Good customer skills

- Proven influencing and negotiation skills

- Strong objection handling abilities

- Good numeracy and attention to detail

- Ability to effectively manage multiple tasks and priorities

- Ability to adapt and acquire new skills quickly

- Experience of using computer systems

- Ability to work in a high pressured, fast moving and challenging environment

We offer you intensive training, an attractive remuneration package as well as the opportunity to work in a highly professional international environment where you will have the chance to learn new things every day and to develop a successful career.