Job details
INACTIVE AD:
The employer is not currently actively recruiting for this position, but you can apply for the ad.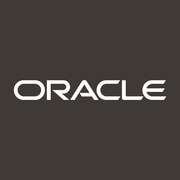 Support Renewals Advisor with French OR Spanish
Career level
Middle (2-5 years), Senior (5-10 years)
Employment type
Full time
Spoken languages
English
- Advanced
, French
- Advanced
, Spanish
- Advanced
Monthly net salary
600 - 1200 €
Role Overview
As a member of Oracle's Support Organization, you will be responsible for answering inbound customer calls and emails as it pertains to their support renewals. Following up on a subset of renewals in varying sized and customers in an assigned manner. You will educate customers on business practices and any associated contractual implications. Ensure customer awareness and understanding of applicable elements of the Support Portfolio. Manage exceptions for customers with issues that may delay or inhibit renewals. Identify and transfer leads to sales reps for new opportunities. Accurately forecast business targets and opportunities in assigned accounts.
Duties and tasks are standard with some variation. Excellent customer service skills answering phones and emails. Works independently within defined policies and procedures. Strong attention to detail, organizational skills, and analytical skills. Preferred qualifications: 2 years relevant experience and or BA/BS degree preferred. Requires ability to gain acceptance of others in challenging situations. Strong problem solving skills. Demonstrated leadership skills.
More Detailed Information The primary focus of the Support Renewal Representative is to act as a customer liaison for all Premier Support Service's questions and order quoting and processing. Working in a phone and email system taking the next request as they come in from any Oracle customer regardless of the size. Support Renewal Reps are responsible for ensuring customer's questions are answered and PO are received and processed for all support renewals. Support Renewal Reps are responsible for driving online quoting and PO acceptance on line by customers as well as driving auto renewal and other customer automation.
Distinguishing Characteristics
Support Renewal Representative II has at least two years customer service experience within the software and/or related services industry.
Core characteristics include: Demonstration of strength and confidence in interpersonal communications and diplomacy; Self-motivation and ability to think on one's feet; Ability to acquire new skills quickly; Effective management of multiple tasks and priorities.
Examples of Duties
• Answering inbound customer service 0800 line calls and emails
• Drives automation through the Oracle store
• Contact customers as required to ensure PO's are issued prior to expiration, prioritizing communications based on dollar amount and customer need.
• Educates customers on business practices and any associated contractual implications
• Ensures customer awareness and understanding of applicable elements of the Support Portfolio
• Manages exceptions for customers with issues that may delay or inhibit renewals
• Perform contract maintenance as requested by Customers such as contact changes, address/site updates
• Accurately forecasts business
• Work as a team sharing the work load across the org, regardless of account assignment or comp plan
• Continual building/refining customer service skills and knowledge
Knowledge and Skills:
Technical:
• Demonstrated ability to learn new and often complex business systems quickly and effectively
• Ability to effectively navigate Oracle and leverage appropriate resources at appropriate times
• Comprehension of the Oracle sales process/cycle and Business Practice policies
• Demonstrated proficiency with e-mail, Word, Excel, Internet and sales systems
• Understands business use of Oracle products, services and future directions
• Knowledge of Oracle applications a plus
Professional:
• Excellent communication and customer service skills
• Takes initiative and uses all available resources
• Excellent research and problem solving skills
• Effectively manages time and priorities to meet service levels
• Self-motivated, focused, and driven to achieve goals
• Exercises judgment, initiative, and discretion when providing solutions to customers
• Able to apply knowledge and make decisions with minimal direction from management
• Projects a positive, and professional image
• Demonstrated ability to meet deadlines
• Demonstrated ability to suggest and implement continual improvements
• Demonstrated ability to work in collaboration with others to achieve goals
• Demonstrated ability to learn new concepts quickly and translate them to their job
• Independent and resourceful
• Can handle multiple tasks effectively and can prioritize work to meet aggressive goals
Qualifications:
• Bachelor's degree or 2 years customer service experience preferred