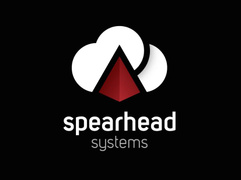 Support Engineer
Responded to 90% of applications in the past 30 days, typically in 3 days
Career level
Entry (0-2 years), Middle (2-5 years)
Employment type
Full time
Spoken languages
English - advanced
Gross salary / month
1000 - 2000 €
At Spearhead we believe in the delivery of high performance. By this we mean that we are excited to the bone about the delivery of IT services that help people and companies get things done. We are all about high performance and not just in computing but in everything that we do.
We are looking for more people like us: system generalists who love to solve problems. Our ideal colleague is comfortable in any stage of a systems life cycle, whether that is initial set-up and configuration or ongoing maintenance and support, and who finds gratification in knowing that their work keeps some of the most successful businesses running. We're seeking a Support Engineer to help us deliver professional technical support services for customers, our ISV partners and corporate clients as well as to our global IT monitoring customers.
Implementation experience is helpful but enthusiasm and interest can trump experience; we're willing to take a chance on someone who wants to step up.
We're looking for someone with the following skills and experience:
Experience in the delivery of technical support services and consulting
Experience in administration of complex systems (operating environments, clusters, distributed systems, cloud, etc.)
Experience and knowledge in operating and administering Linux and Windows environments
Experience and knowledge of TCP/IP protocols (routing, switching, bonding and firewalls)
Experience and knowledge of hardware (Servers, storage and their underlying components. Able to discuss about architectures and to implement them
Experience and knowledge of common infrastructure services (DHCP, DNS, SMTP/IMAP) and securing these (DNSSEC, TLS, etc.)
Experience in scripting (bash, python). Programming full applications represents an advantage
Knowledge in reading, interpreting documentation and operating manuals for complex IT systems (distributed systems, large scale clusters/grids and clouds)
Advanced English skills (reading, writing and speaking)
Passion for automation and getting things done right
Responsibilities:
Administration of Linux/UNIX and occasional Windows server environments
Racking, stacking and cabling of servers, storage and data-center equipment (hardware delivery services)
Taking ownership of customer issues and seeing problems through to resolution
Researching, diagnosing, troubleshooting and identifying solutions to resolve system issues
Following procedures for escalation
Creating scripts for automation purposes, migrations and other ad-hoc requests
Creating runbooks and playbooks for diverse automation scenarios
Monitoring, implementing and operating diverse CI/CD pipelines for internal use and customers (git know-how is essential)
Design, operate and maintain (troubleshoot) modern web architectures (n tier/web, caching, databases, microservices, etc.)
Monitoring proactively customer infrastructures and preventing problems before they arise (we've got your back here with the best IT monitoring tool around)
Managing and operating our customers IT infrastructures (managed services)
Help operate the (delivery of IaaS to a global customer base)
Work on virtualization technologies such as KVM, Red Hat Virtualization, Vmware and Triton
Install, configure and operate networking equipment (firewalls, routers and switches, security appliances)
We offer (besides monthly salary):
Meal tickets,
Bonuses from successfully implemented projects
Medical insurance
Opportunities to grow and learn top technologies
The office is in a quiet location - subway access and public transport
Young, creative and enthusiastic working environment.
The worlds best coffee