Job details
INACTIVE AD:
The employer is not currently actively recruiting for this position, but you can apply for the ad.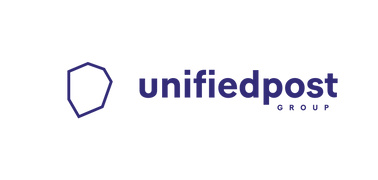 Support Analyst
Looking for Premium Talent
Career level
Middle (2-5 years), Senior (5-10 years)
Employment type
Full time
Unifiedpost Group is a public listed company, with its headquarter in Brussels and offices all around Europe, whose mission is to help customers simplify their business processes like invoicing, payments, financing, identity, through smart, secure, and cloud-based digital platforms. The first Romanian office opened in Timișoara in 2009 and now, in 2021 we are a local team of over 150 software developers, business analysts, QA and support engineers, talented and passionate people are always welcomed. Meet us!
As part of our Support team, your focus will be to:
Detect, investigate and resolve various production issues that impact our platforms and services;

Detect recurring errors, minimize their frequency of occurrence or solve them completely;

Gather additional information from reporting tools and/or from Service Desk

Analyze logging information and proactively identify potential issues for our customers;

Get involved in the development process by bringing forward ideas and suggestions of functionalities that enable quick and easy incident resolution;

Extend and improve user documentation and knowledge base;

Analyse production processes and reports to ensure that SLA terms are met;
You will need to:
Be well-organized, proactive, forward-thinking and focus on problem solving more than problem finding;

Think about continuous improvement - always find new tools and methods for yourself and your colleagues;

Be the link between our Service Desk and Development teams;

Be capable to understand the problem, reproduce it and explain it to any stakeholder;

Find quick workarounds or fixes to any of the problems that might appear;

Keep up with the product and project development and be the 'go-to' person for functional knowledge.
What you bring:
Basic knowledge of HTML, CSS, XML, XSD, JSON, SQL;

Have heard or worked with Splunk, JIRA, Postman;

Capable to synthesize, aggregate and report data according to business-specific needs;

Detail-oriented, analytical, open-minded and willing to acquire more technical knowledge;

You value team effort and act as real team player;

You are an excellent communicator in English, both written and spoken.
Bottom line:
Everyone pays well in IT, so of course you get an excellent salary, benefits, including working from home. But we're about more than that:
Responsibility and autonomy: making a difference in decision-making means you take on responsibility, not just tasks;

Challenges: we're transforming the world of business communications and transactions;

Active involvement in a variety of IT & Agile communities, as well as national or international events;

Active organizers of learning, social and fun events.
You can send your application to . We'll treat it with care.