Job details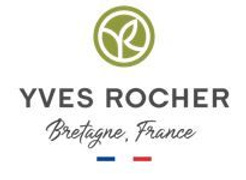 Career level
Middle (2-5 years)
Employment type
Full time
Remote job
(the activity is performed from home)
Spoken languages
English
- Advanced
* all languages are compulsory
New opportunity within Yves Rocher Romania! Don't hesitate to apply, if you have:


Mission of the position:
Assure accuracy of data exchanges between systems interfaces in logistics flows.
Data input and support the SAP operations within logistic processes.
Duties and Responsibilities:
SAP Implementation project:
Supervise flows/interfaces between 3PLs WMS and SAP MM module
Testing, correcting, validating interfaces
Reconciliation of stock balances between systems
Generating Master Data
Communication with 3PL operators & Group IT team
Operations:
Analysis of stock balances
Participation in stock allocation / optimization processes
Stock & Flows reconciliation and daily / regular basis
Administrate sales orders in SAP
Supervise execution processes in 3PL
Reporting
Further projects:
Possible participation in further SAP deployment in European countries
Participation in Romanian Warehouse merger project
Skills and knowledges:
Experience in supply chain/demand planning at least 5 years
Computer proficiency: solid knowledge of Excel/SAP is a plus
ERP&WMS knowledge
Good working knowledge of English
Experience in Project Management
Strong background in logistics/operations
Communication skills
Logical thinking
Strong analytics/ability to work with big amount of data
Reporting skills/able to work with big amount of data,
Ability to identify the gaps between data in various scriptical flows
High attention to details
Powerful tendency for accuracy
Company's structural environment
Reports to Yves Rocher Romania Logistics Manager
Responsible for processes for both Brands (Yves Rocher & Sabon)
Why apply to Yves Rocher?
Yves Rocher Company was founded by Mr. Yves Rocher and currently is present in 90 countries around the world, offering its products to 40 million customers.

All Yves Rocher products are plant-based, contain ingredients from ecological farmlands, and are known for their high efficiency and availability.

With respect to nature and women, Yves Rocher is involved in many environmental initiatives. Yves Rocher Foundation has so far planted over 65 million trees and plans to plant 100 million trees by the end of 2020.

As a member of Yves Rocher team and international group, you will have the opportunity to develop your career, take over the initiative and participate in responsible business model development.