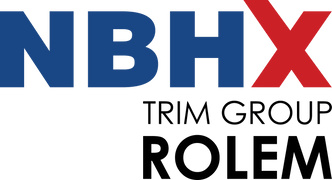 Supplier quality engineer
Career level
Middle (2-5 years), Senior (5-10 years)
Employment type
Full time
Spoken languages
German - Medium , English - Medium
Job description:
Supplier Quality Engineer will be the face of our Supply Chain. The success of the activities of the SQE is a key building block in order to ensure customer satisfaction. He/she will ensure compliance of suppliers, as well as complete and assist in audits at our suppliers. The Supplier Quality Engineer will evaluate and qualify the setup of new suppliers.
Job responsibilites:
Develops and maintains quality agreements with suppliers, ensuring that acceptance criteria are in alignment with component/product use and customer expectations (annual requalification, long-term capability, PPM).
Communicates and facilitates technical objectives between customer and supplier.
Develops qualification/validation plans and reports to assure components, materials and suppliers meet specified requirements and performance goals, according to IATF & VDA standards and zero defect strategy.
Approves PPAP/ initial sampling according to VDA for all new parts. In case parts are not fully approved ensures a robust action plan is in place and followed till full approval.
Proactively identifies supplier quality issues, their causes and viable solutions.
In case of non-conforming parts issues the supplier complaint in SAP and manages the supplier 8D to ensure robustness of the corrective actions. If necessary validate the 8D at the supplier's shop floor.
Effectively and collaboratively implement corrective actions to reduce and/or eliminate future occurrence using modern quality assurance tools appropriate to the situation (8D assessments, Poka-Yoke workshops, etc.)
Ensures compliance of suppliers through leading and participating in supplier audits.
Monitors supplier performance by participating in component and process risk assessments at suppliers, production test runs (run & rate) at the suppliers, visits in connection with samples.
Blocks/unblocks non-conform products/components delivered by suppliers.
Works in parallel with suppliers and other cross functional team on any nonconformity that occur during production.
Reviews and approves changes to purchased materials used in production.
Ensures/issues proper documentation of processes, reports and documents.
Develops and maintains inspection procedures for components and materials to support receiving inspection.
Reports specific KPIs.
Promotes continuous improvement using tools such as Lean, Six Sigma and Kaizen.
Job requirements:
University degree in a technical field;
Three+ years of experience in quality assurance and continuous improvement in automotive industry;
Practical experience in quality management in the automotive supplier industry, as well as audit experience (VDA process audit)
Knowledge of measurement technology
Demonstrated knowledge of automotive quality standards: IATF, VDA
Demonstrated knowledge of quality instruments: FMEA, Ishikawa, PPAP, 8D, CC/SC, customer specific requirements
Complaint management knowledge: SAP
Advanced command of English language/intermediate level of German language is an advantage
Problem solving and analytical thinking skills
Ability to coordinate an analysis team
Willingness to travel and decision-making abilities in cross-functional teams
Benefits:
Dynamic work environment
Competitive salary and benefits package
Professional development opportunities
Health and wellness discounts with our partners
NBHX Rolem is part of NBHX Trim Group, world leader in the production of interior parts for premium carlines, using advanced technologies, for our premium products for carlines such as: Mercedes A & B class, Porsche, Volvo, Jaguar Land Rover, BMW, VW, Audi and others.