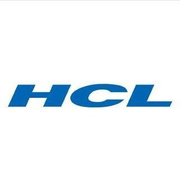 Strategic Commercial & Financial Manager
Career level
Middle (2-5 years), Senior (5-10 years)
Role
Post Sale Commercial Manager supporting the Xerox UK & Spain Service Delivery Business.
Independent contributor
People management responsibility – either virtual, direct or dotted line management may be required at a later stage
Profit and loss responsibility for account or business area (<£100m rev / £25m gp)
Accountable for discernment and presentation of causals (actual vs outlook)
Needs to understand and where required present and recommend to senior management the commercial hydraulics for account or business area including key profit drivers, risks and opportunities.
Accountable for commercial governance and control for account / accounts within business area
Client facing commercial contact / negotiator
Responsible for signing off new and additional business and supporting the commercial modelling of renewals / extensions
Responsible for establishing and supporting programs to improve business performance and GP
Commercial point of contact for Sales and Service Delivery Leads
Required to influence sales and service delivery to consider Commercial impact in their day to day operations.
Major Responsibilities
To provide commercial excellence for one or more strategic account(s) – which typically include accounts which bill in excess of £10m pa or where client contract funds the head in support of their own contract governance.
Responsible for owning the P&L and reporting causals, risks, opportunities and enforcing commercial and contract governance for strategic account(s)
Responsible for providing internal and client facing budgets / outlooks
Client point of contact / escalation for commercial risks and issues
Attend routine client commercial review meetings (governance requirement)
Own Commercial Risk register for account(s)
Responsible for driving increased profit performance for account – to be detailed in Commercial Action Plan (CAP)
Responsible for drafting Contract Change Requests and for owning the contract change process with the client
To be the subject matter expert on the client contract and to ensure compliance and or mitigation of all contractual obligations
Attend and present Account Reviews to Senior Leadership Team as required
Attend and present to the Customer as required
Background, skills, experience and qualifications
Excellent analytical, numerical and problem solving skills
Excellent attention to detail
High level of ethics required
A knowledge of general accounting practice
Ability to work on own initiative
Excellent working knowledge of Excel.
Knowledge of SAP systems preferred
Ability to prioritize and work to deadlines
Good verbal and written communication skills – including English to a fluent level
Good presentation skills
Risk management experience useful
Prior negotiation skills useful
Ability to work across a variety of departments and functions to achieve objectives
Ability to travel