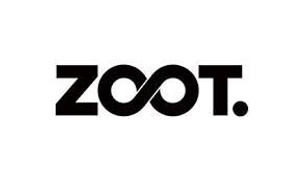 Store Assistant
Zoot is #1 Czech online fashion retailer selling overbranded and own-label product lines of new fashion to customers of all age groups through the website . We believe people in the CEE region deserve to have new fashion available at reasonable prices.

We bring the latest fashion trends to the Czech and Slovak Republic and we are newly entering Romanian market, we want to inspire and show new brands and styles. We put great emphasis on our speed of delivery and excellent customer service. We do have a unique concept of our Try & Buy points where our customers can try things out before they pay for them.

We strongly believe in our corporate values which are: truth, work done on 100 % and more, frankness of everything we say, clean and simple designs.


Your work duties:
- Processing online orders delivered to Try&Buy store, handing orders to customers
- Talking to people, advising them with their style and helping them with their issues
- Do some clicking (we are still an eshop)
- Taking care of the Try&Buy store
- Spreading a good mood and happiness around

What we expect:
- Good spirit and natural born optimist
- Can do approach
- Excellent communication skills and pro-customer service
- Previous experience in fashion sales is an advantage, but any other direct customer communication is good
- Reliability
- Communicative knowledge of English

What we offer:
- Stable and solid salary
- A chance to be part of a new business in Romania
- Career growth a professional development
- Experience in new dimension of fashion ecommerce
- Friendly company culture
- Company benefits (holidays, discounts)

When do we start? Basically immediately
Where – Bucharest, Regina Elisabeta 40
Interested? Sounds challenging? Send us your CV.