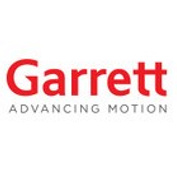 Senior Quality Systems Leader - Based in Bucharest
Career level
Senior (5-10 years)
About us:
We are a cutting-edge technology provider that enables vehicles to become safer, more connected, efficient and environmentally friendly. We lead the development of innovative and differentiated solutions which empower the transportation industry to redefine and further advance motion.
We anticipate and enable solutions that help the auto industry meet the challenges of advancing motion, whatever the powertrain. Our highly-engineered portfolio is rooted in more than 60-years of pioneering turbocharging systems for gasoline and diesel, but today we go further. Our world-class technical solutions are helping to drive a new era in hybrid electrification and fuel-cell powertrains.
These innovations permit our customers to set new benchmarks in vehicle performance while addressing evolving fuel efficiency and exhaust emissions regulations. We're also ready for the connected and autonomous vehicle era, with cybersecurity and prognostic software systems that create a secure and safe operating environment.
Key areas of focus and responsibilities include :
Responsible to assure that the Plant processes, to assure compliance with the business and customer specific requirements as per IATF, and TS Business deliverable;
Matrix Manager for all Plant Quality Coordinators World Wide;
Develop strong, positive relationships with customer and external certificating auditors and TS quality leaders to enhance effectivity;
Responsible for or assures the following requirements, statutory and regulatory, process adherence and compliance;
Confirm process compliance by audit of finished goods management;
Develops strong professional relationships with Customer's representatives;
Develops, coaches, mentors the Quality Coordinators and Quality System Engineers;
Supports other WW Quality functional requirements and improvement activities as appropriate.
YOU MUST HAVE:
Degree or Equivalent in Engineering Discipline;
A Minimum Of 7 Years in Quality within an Automotive environment;
Expert knowledge about formal Quality Management Systems;
Expertise in Automotive Core Tools – PPAP; FMEA; SPC; MSA; APQP;
Automotive experience in high volume manufacturing environment.
WE OFFER:
Competitive salary and an attractive benefits package;
Extensive training programs;
Career growth opportunities;
Experienced leaders to support your professional development
Dynamic and international work environment.
Our goal is for your job to be more than just a job – it's the beginning of a journey full of opportunity. We help all our people aim high, whatever their start point, their background, their culture, their experience. Garrett people are naturally passionate about what they do so let your talent fly with us!