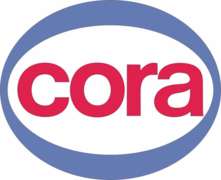 SR Java Developer
Career level
Middle (2-5 years)
Spoken languages
English, French
Mission
Creates solutions by developing, implementing, and maintaining Internet/intranet applications; leading team of developers.
By his/her knowledge and expertise, contributes to the implementation of good solutions and helps the evolution of development related processes.
Responsibilities:
Participate in the solution design phase of the software applications projects
Define technical specifications based on business analyses and functional specifications
Plan, lead and follow up the application developments using Java technologies
Analyze the drawbacks of the applications in the company's portfolio and propose improvements in terms of architecture, technologies, and processes
Control and maintain the technical documentation of the in-house developed applications. Validate the comprehensiveness and quality of the technical documents delivered by internal team or by external partners
Organize and follow the setup, deployment and unit testing of the applications developed.
Analyze the applications from performance perspective and propose optimizations and improvements
Define and apply internal development standards and rules based on best practice and specific needs
Assistance in build tests, identify and fix bugs in due time
Mentor the junior developers of the internal team and facilitate the integration of external development partners during projects.
Position Requirements:
Experience in working with Java Enterprise Edition, at least 3 years
Knowledge of SF, JSP, EJB3, Struts, Hibernate, web services
Familiar with Spring Tool Suite (emphasis on Ant and Maven build tools )
Familiar with Apache Tomcat and JBoss/Wildfly application servers
Familiar with various design and architectural patterns (such as MVC)
Experience in using Oracle DB, IBM DB2 is a plus
Knowledge of PL/SQL
Knowledge of DevOps concepts and tools