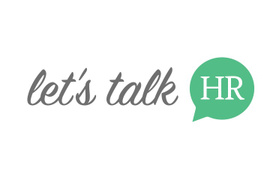 Sr C++ Developer
Career level
Senior (5-10 years), Middle (2-5 years)
Spoken languages
English - advanced
Sr C++ Developer (relocation in Germany)
Do you believe in beauty when it comes to programming? Do you have a vivid interest in elegant algorithms? Are you fluent in C++? If so, we would like to meet you. Here is what our client offers in a nutshell:
A wide array of extremely challenging C++ development tasks
An international team of brilliant minds
A working environment that makes this team stay and grow
Enough time to make sure that every detail of your solution is perfect
A flat organization and plenty of room for your ideas
No scheduled meetings
Family-friendly working hours, no deadlines, no overtime
Support for relocation in Germany, Berlin
A competitive salary from the start and a raise to EURannually after only one year
Long-term commitment for a permanent job in Berlin
We are looking for smart, creative developers with a solid theoretical background. You will work largely independently and will be responsible for the whole range of activities when implementing a new feature. You should be able to look at a problem from the user's perspective and discuss abstract concepts with fellow developers. They expect each of their developers to do architecture, design, implementation, customer feedback and bug fixing, rather than splitting these activities between several people.
The company encourages a healthy work-life balance. They do not work at night or on weekends and support their staff's families with a full-time company nanny. She is available for free when children are sick, or when you just feel like spending an evening out.
Advanced English is required. German language classes can be arranged, if desired, but you are not expected to know German.