Job details
INACTIVE AD:
The employer is not currently actively recruiting for this position, but you can apply for the ad.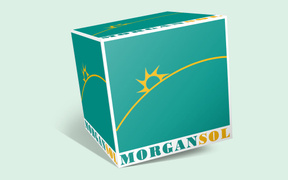 Specialist managementul deseurilor
Career level
Entry (0-2 years), Middle (2-5 years)
Employment type
Full time
Ce trebuie sa faceti?
In postura de SPECIALIST MANAGEMENTUL DESEURILOR veti desfasura urmatoarele activitati:
- Asigurarea suportului si obtinerea documentelor de la furnizori, parteneri/reciclatori, planuri si date solicitate de autoritati si de companiile de consultanta/OIREP-uri, implicate in procesul de avizare/autorizare;
- Urmarirea respectarii termenelor stabilite pentru transmiterea documentelor ce atesta trasabilitatea catre parteneri;
- Intocmirea si prezentarea rapoartelor si dosarelor de trasabilitate;
- Colaborarea cu celelalte departamente pentru a rezolva orice dificultate intampinata cu privire la trasabilitate.
Cum ar trebui sa fiti?
Sunteti candidatul ideal daca aveti:
- Studii superioare finalizate;
- Certificat de Specialist Managementul Deseurilor sau Responsabil de mediu (constituie avantaj);
- Cunostinte legislative in domeniul protectiei mediului si managementului deseurilor;
- Experienta in gestiunea ambalajelor, deseurilor si protectia mediului;
- Foarte bune cunostinte ale pachetului Office-Excel, Word, Power Point;
- Sunteti o persoana dinamica, organizata, cu foarte bune abilitati de comunicare si atenta la detalii.
Ce puteti castiga?
Daca va alaturati echipei, veti avea de castigat!
- Pachet salarial in stransa corelatie cu activitatea si implicarea aratata.