Job details
INACTIVE AD:
The employer is not currently actively recruiting for this position, but you can apply for the ad.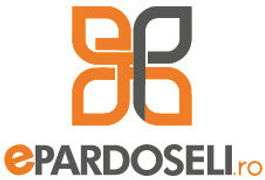 Career level
Entry (0-2 years), Middle (2-5 years)
Employment type
Full time
Monthly net salary
500 - 600 €
CANDIDATUL IDEAL:
Gandirea analitica, seriozitatea si responsabilitatea sunt elementele principale solicitate de la acest candidat, impreuna cu capacitatea excelenta pentru lucrul in echipa;
Experienta anterioara intr-un rol cu responsabilitati logistica – minim 5 ani;
Experienta anterioara intr-un post cu responsabilitati organizare transport marfuri;
Experienta anterioara intr-un rol cu responsabilitati de gestiune - minim 3 ani;
Excelente abilitati de negociere si solutionare a problemelor;
Experienta in planificarea si organizarea transporturilor si a livrarilor;
Orientat(a) catre rezultat;
Cunoasterea unui sistem tip ERP / CRM este obligatorie;
Cunostinte de baza Windows (pachetul Office) - Excel / Word / Email.
RESPONSABILITATI / BENEFICII:
Coordoneaza transportatorii (externi si interni ai companiei) si asigura transporturile de marfuri de la furnizorii companiei (atat din tara cat si din strainatate) catre clientii companiei sau catre depozitul companiei, si din depozitul companiei catre clientii companiei;
Responsabil cu verificarea marfurilor livrate catre clienti;
Responsabil cu verificarea retururilor primite de la clienti;
Responsabil impreuna cu gestionarul companiei, de stocul de marfa; intocmeste bi-anual sau la cerere, impreuna cu gestionarul, gestiunea periodica si stocul de marfa.
BENEFICII:
bonus anual de performanta (atingere KPI uri)
pilon III pensie privata