Job details
INACTIVE AD:
The employer is not currently actively recruiting for this position, but you can apply for the ad.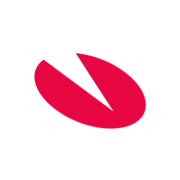 Solution manager - Public cloud (Azure)
Looking for Premium Talent
Career level
Middle (2-5 years)
Employment type
Full time

Solution manager - Public cloud (Azure)
About the job
Visma IT & Communications is looking for a passionate Solution Manager
for the public cloud squad.
You will be part of a highly skilled and professional Solutions team.
Main focus is to manage, migrate and establish SaaS solutions to/in
public cloud (Azure). As a part of this also support and knowledge
sharing with your team and the operational resources.
The team is international so you will use English both written and
orally.
You will also take part in developing our Cloud Services Brokerage;
serving the entire Visma Group.
Your skills:
*
Master's or Bachelor's degree in related fields, preferably Computer
Science area, with an overall minimum of 3 years of relevant
experience
*
Fluency in Business English is required
*
In-depth knowledge of ITIL4 processes, research and performance
analysis capabilities
*
Experience with Azure is required (Azure certificate would be
advantage)
*
Experience with a secondary Cloud Platform (AWS or GCP) is an
advantage.
*
Experience and understanding infrastructure as a code
*
Proficiency with code (Powershell, Python, Bash)
*
Experience with CI/CD (Jenkins, Docker, Terraform, Octopus Deploy)
*
An understanding of the IT Service industry as well relevant
marketplaces.
*
Effectively cope with change; comfortably adjust to alterations in
work activities; able to decide and act with limited information;
effectively handle risk and uncertainty in ambiguous situations
*
Ability and motivation for taking ownership of Solutions.
*
Demonstrated resilience, diplomacy, influence, relationship building,
and problem solving skills in a variety of situations
*
Highly effective written and oral communication skills, excellent
interpersonal skills and experience dealing effectively with a wide
range of people
*
Customer oriented behavior
Tasks:
*
Configure delivery pipeline and monitoring for new solutions on Azure
*
Migrate existing Solutions to Public Cloud.
*
Contribute to the Public Cloud Squad with new ideas and best
practices.
*
Maintain and continuously improve our existing infrastructure
*
Aid operational teams in incident resolution, root cause analysis and
problem management
*
Come up with architectural suggestions related to areas within public
cloud
Visma
Visma offers software and services that simplify and digitise core
business processes in the private and public sector. The group operates
across the entire Nordic region along with Benelux, Central and Eastern
Europe. With overemployees, more thancustomers and net
revenue of EUR 1,526 million in, Visma is one of Europe's leading
software companies. Visit .
Visma IT
IT service delivery in the digital age means rapid growth and major
changes as emerging technologies introduce paradigm shifts. Cloud service
delivery is the next major driver. Success in changing environments
requires the ability to innovate, design and deliver while providing
steady and secure IT deliveries.
In addition to providing IT services to our customer portfolio, Visma IT
provides all Visma business units with the tools and infrastructure they
need to deliver state-of-the-art solutions and services to their
customers. By giving employees access to the right technology, we ensure
quality at all stages of the customer journey. We also provide data
storage in on-premise environments, in hosting environments and in the
cloud, both public and private.
Our international teams base their work on an extensive knowledge of IT
service delivery in both on-premise environments and the public and
private cloud. Security is our number one priority, and to ensure that we
comply with all laws and regulations, we are ISO certified in the areas
of security, quality, project management and IT service delivery.
We conduct background checks on relevant candidates through our partner
Semac.