Job details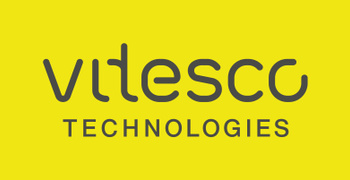 Software Test Manager for Electric Drives
Career level
Middle (2-5 years)
Employment type
Full time
Employment type: Permanent
Experience level: 2 - 3 years
Description
Scurta descriere a companiei - În anul, Divizia Powertrain Continental a devenit Vitesco Technologies. Compania Vitesco Technologies reunește întregul spectru de expertiză tehnologică Continental Drivetrain. Misiunea companiei este de a dezvolta tehnologii inovatoare și soluții eficiente de electrificare pentru toate tipurile de vehicule. Portofoliul nostru include soluții de electrificare de 48 de volți, acționări electrice și echipamente electronice pentru vehicule hibride și electrice. De asemenea, gama de produse conține unități electronice de control, senzori și actuatori, precum și soluții pentru post-tratament de evacuare.

VIZIUNEA NOASTRĂ
ELECTRIFICARE. EMOȚIE. PRETUTINDENI.

Electrified. Țelul nostru: Pavăm drumul pentru o mobilitate curată prin sistemele noastre de electrificare.
Emotion. Atitudinea noastră: Dezvoltăm soluții inteligente și de încredere pentru a susține mobilitatea curată.
Everywhere. Arena noastră: Noi facem mobilitatea electrică posibilă oriunde în lume – pentru fiecare piață, pentru fiecare structură și pentru fiecare persoană.
Soluțiile noastre mențin fluxul durabil și eficient de resurse umane, bunuri și servicii. Ne desfășurăm activitatea având la bază un angajament clar: reducerea emisiilor de CO2. Prin soluțiile noastre modelăm viitorul mobilității curate și totodată ne îndeplinim responsabilitatea socială față de societate, demonstrăm că suntem un partener de încredere pentru clienți și o alegere înțeleaptă pentru investitori.
Responsibilities
• The Software Test Manager (SWTM) plans, prepares and coordinates the software requirements test activities;
• The SWTM is overall owner of software test campaigns and interface of the software test team with the project team.
• Define and release the software test strategy, ensuring efficient use and assignment of test equipment and test devices (HIL, Bench), plan and procure test equipment according to project plan;
• Review the software requirements for testability;
• Plan and ensure proper test case definition and traceability to requirements;
• Plan, define and ensure execution of software validation tests;
• Actively manage and optimize the use of test resources in the project (headcount, equipment, time, materials);
• Track test activities, report of overall software test status.
• Agreement of necessary milestones and deliveries within the project team towards other stakeholders and the customer;
• Escalation of conflicts within the project team aiming for high efficiency and cooperation;
• Escalation of fact based situations towards project management and superior.
Qualifications
• University Degree (technical profile: Computer Science, Electronics, Electrical Engineering);
• Strong analytical skills and structured way of working, ability to understand complex systems;
• 3+ years on Automotive R&D experience;
• Experience in system / software test levels (test techniques, methods, leves, ISTQB, etc);
• Experience in specifications / requirements analysis and management (eg. using tools like DOORS, JIRA, MKS);
• Experience with Automotive testing tools and Software (CANoe, CANalyzer, CANape, INCA, Lauterbach, DSPACE simulators / ControlDesk, Matlab Simulink, etc);
• Experience with Automotive standards and communication protocols (CAN / FlexRay /Ethernet);
• Experience with programming languages such as C/C++, CAPL, Python, etc;
• Experience in working/leading a distributed team in an international environment;
• Experience in Project Management methodology, Time Management, Change Management and Product Life Cycle;
• Teamwork, excellent communication skills, work under pressure, coordinate activities and multitasking skills;
• Knowledge of Safety critical systems design techniques and methods (. IS;
• Knowledge of electronics, microcontrollers, measurement equipments;
• Confidence in communication to internal or external customers; very good English language skills (written and spoken);
• Passion for working in an international team with different customers;
What We Offer
• Integration program in a professional, young and dynamic team;
• Competitive salaries (based on performance) and benefits;
• Health and wellness (private health insurance, discounts for sport activities, etc.);
• Professional development opportunities (in technical and managerial area);
• International work environment.