Job details
INACTIVE AD:
The employer is not currently actively recruiting for this position, but you can apply for the ad.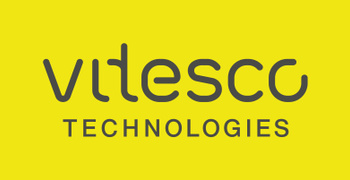 Software Technical Project Leader
Career level
Middle (2-5 years)
Employment type
Full time
Employment type: Permanent
Experience level: 3 - 4 years
Description
Software Technical Project Leader for Master Controller Unit
Experienced in software project management? Passionate in developing software solutions according to customer expectations? Willing to join a new software team in Timisoara? 
Vitesco Technologies is creating a new team of SW engineers to manage projects for our new technology on Master Controller Unit. 
Master Controller Unit is high computing control unit using several microcontrollers or combination between microcontrollers and microprocessor, it is the Powertrain "brain" of the car that integrate real time functions, interface between "vehicle" (user experience) and chassis, gateway and communication hub for controllers that it supervise. Master Control Unit use the latest technology: Adaptive AutoSAR, multi-Party SW integration platform, latest Cybersecurity features, Safety ASIL D, etc.  
As a Software Technical Project Leader, you will have to manage a software project development within an international team. You will have to crate a trustful connection with the customer and ensure the deliveries are done in time in cost and with the expected content. After an appropriate training period, you will perform the following tasks:
Contribution to the quotation activities
Development and maintenance of the Software Project Plan with cost, quality, risk analysis and timing throughout life of project.
Planning the tasks and assigning them to project team members 
Coordinating and controlling project activities and assure they are in line with the project plan
Responsible for regular progress control of development activities and report the status to other SW Technical Project Leader and Project Manager, escalate issues.
Regular budget reviews at software level.
Organize project reviews (gate, milestones, engineering release).
Management of problem resolution and change management process including impacts to project timing, cost, overall risks.
Performing risk assessment, control and steer the implementation of risk measures.
Responsible for actively managing and optimizing the use of resources on project
Responsible for performing the Product Design Reviews for the deliveries in his discipline according to the defined process.
Responsible for providing lessons learned.
Provide support for the introduction of the developed project into production.
You must have:
SW Project management methods and tools
Software development process knowledge
Negotiation skills
Communication and presentation skills
Leadership, driving for results, decision making and problem-solving abilities
English
By this role you will have the chance to gain an overview about the latest technology and SW Architecture used in Automotive industry for electrified mobility. Working in a large international team you will have opportunity for further personal and professional development.