Job details
INACTIVE AD:
The employer is not currently actively recruiting for this position, but you can apply for the ad.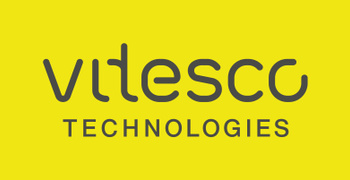 Software Project Architect for Battery Management
Career level
Middle (2-5 years)
Employment type
Full time
Employment type: Permanent
Experience level: 3 - 4 years
Description
Experienced in embedded programming? Passionate about software design? Willing to join a new software team in Timisoara? 
Vitesco Technologies is creating a new core team of SW engineers to manage projects for our increasingly demanded Battery Management Systems. 
Battery Management Systems (BMS) are control systems used for batteries of high voltage hybrid and electric vehicles. As a core component the BMS is integrated into the Li-Ion battery and manages all its functions. Based on collected system data, the cells are individually balanced and operated under safe conditions.
As Software Project Architect, you will define concepts and describe Software Architecture, compatible with last Auto SAR standards on electrification projects based on the requirements defined by the customers. As a Software Architect you will have to define the interfaces between software components, describe their dynamic behavior and manage resource consumption targets. After an appropriate training period, you will perform the following tasks:
Define and maintain the software project architecture based on generic software architecture 
Integrate the software project architecture with the system, hardware and customer SW architectures 
Collect and analyze requirements concerning architecture 
Support the definition and allocation of software requirements to software components 
Support the definition of interfaces for each software component 
Perform the planning (cost and time) and integration of new architectural solutions in the project in accordance with the software project planning (synchronization with SWTPL)
Define the budget and track the consumption of core resources 
Inform continuously the project team about any changes performed in the software architecture
Review the architecture implementation in various projects 
Synchronize the software architecture of different projects 
Inspect the traceability within design, implementation and test
You must have:
Solid software development experience 
Good programming skills (C language) 
Good experience with software design (modelling) tools 
Good knowledge of AUTOSAR 
Basic knowledge of embedded systems 
Basic knowledge of HW architecture (electronics and microcontrollers) 
Basic knowledge of safety functions (ISis a plus) 
Fluent communication in English (German is a plus)
Good communication, planning and coordination skills 
Able to develop good work relationships with others 
Experience with AGILE development practices is a plus 
 
By this role you will have the chance to gain an overview about the latest technology and SW Architecture used in Automotive industry for electrified mobility. Working in a large international team you will have opportunity for further personal and professional development.