Job details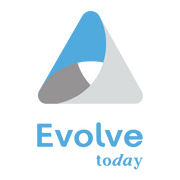 Software .Net Developer
Looking for Premium Talent
Career level
Middle (2-5 years), Senior (5-10 years)
Employment type
Full time
Remote job
(the activity is performed from home)
Spoken languages
English
- Advanced
* all languages are compulsory
For our business partner, a leading provider of electronic payment solutions in Romania, we are looking for a Software .Net Developer ( .NET 4+/Core Frameworks ) to join their world-class community of talented teams.
Their mission is to make the future of payments safer, more modern, and more adapted to the customer's needs, so they will continue to develop services to make life better for people and transform the way they experience the process of bill payments.
Benefits
Infinite vacation starting with the second year. First-year comes with 25 vacation days and a Bank Holiday replacement.
Wellness packages for spa, pool, massage, and other relaxation activities.
Two company vacation villas available (seaside and mountainside).
Sponsored international conferences and training.
Anything you can read! Any book from Amazon / Safari / O'Reilly.
Sponsored certifications and courses.
Medical insurance and optional pension fund.
Yearly and surprise bonuses.
Responsibilities
Participate in architectural design and creative development standards.
Lead or support development efforts to create new, or enhance, platform functionality.
Monitor the health and performance of our platform.
Discover and research problems, and work with the team to provide acceptable solutions.
Understand, analyze, and document client technical specifications and business requirements.
Pick up knowledge of tools required to complete the task successfully.
Requirements
Bachelor's Degree in Computer Science or related technical field.
Proven experience as a senior software engineer
At least 3 years professional experience with .NET 4+/Core Frameworks, ASP.NET, IIS, SQL Server 2012+.
Good experience with GIT, CI/CD practices
Other skills that will be valuable include Cloud Systems - Microsoft Azure, Distributed systems, Microservices/SOA architecture, Angular 2+, .Net Core 2+, Kubernetes, Docker, RabbitMQ
Development life cycle understanding
Self-motivated, keen to take initiative, and work well as part of a team. 
Proactive behavior, good organizational and time management skills
Excellent communication skills