Job details
INACTIVE AD:
The employer is not currently actively recruiting for this position, but you can apply for the ad.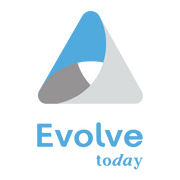 Software .Net Developer
Looking for Premium Talent
Career level
Middle (2-5 years)
Employment type
Full time
Spoken languages
English
- Advanced
* all languages are compulsory
For our business partner, a leading international healthcare and diagnostics services provider, we are searching for an experienced, passionate and ambitious Software .Net Developer, to develop and maintain software solutions and to ensure accurate and high-quality output through analyzing, designing, coding and supporting the company's business systems.
It will require a problem solver with a positive attitude who loves to learn new things. Share your passion for technology as part of a team of ambitious people that are eager to go the extra mile in order to reach their highest potential.
What you need to do
Write code that meets standards and delivers desired functionality using the technology selected for the project
You will be involved in all stages of the development process, working together with the team on understanding requirements and providing quality solutions
Perform code reviews and provide constructive feedback on design and implementation
Take part in the analysis of technical requirements and writing the technical specifications
Collaborate with team members and contribute to the project's success
What you need to know
At least 3 years of previous experience in a similar position
Professional experience with ASP.NET, C#, ASP.NET Core
Strong knowledge of .NET Framework (C#, Entity Framework, etc)
Professional experience with database development: queries, stored procedures, etc (SQL Server, PostgreSQL)
Good experience with NET Web Services, REST, WEB API, MVC, etc
Excellent level in the English language - both spoken and written
Strong sense of curiosity and an unstoppable desire to learn. We believe that one must never stop learning, and so should you.
Motivated to grow and collaborate within a dynamic team
Naturally oriented towards problem solving and communication
Relevant university degree in IT or in the related domain
Other tools or methodologies used
Git, Jira, Confluence
RDBMS, development frameworks, ORM tools, Crystal Report
Nice to have
Work experience with Angular, familiarity with front-end languages (. HTML, JavaScript, and CSS)
Benefits:
Professional development road-map within a growing and successful leading healthcare organization;
Continuous learning by having access to soft skills & technical training / certifications / conferences and IT&S events, office Library, Puralsight;
Private medical subscription for the staff members and their children;
Gradually increased number of annual holidays from 21 to 26. Fixed annual holiday bonus;
Child birth support;