Job details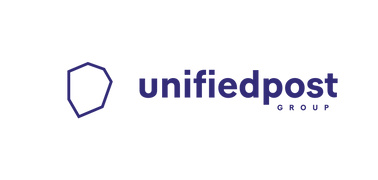 Software Implementation Engineer
Looking for Premium Talent
Career level
Entry (0-2 years), Middle (2-5 years), Senior (5-10 years)
Employment type
Full time
Unifiedpost Group is a public listed company, with its headquarter in Brussels and offices all around Europe, whose mission is to help customers simplify their business processes like invoicing, payments, financing, identity, through smart, secure, and cloud-based digital platforms. The first Romanian office opened in Timișoara in 2009 and now, we have a local team of over 150 software developers, business analysts, QA and support engineers.
Talented and passionate people are always welcomed. Meet us!

As part of the Change Management team, you will be responsible for:
Translating high-level functional, business and product requirements into detailed specifications;

Developing, customizing and configuring standard products according to customer specifications;

Preparing test plans and testing the solutions;

Deploying implemented solutions and assisting customers in testing the delivered products;

Knowledge sharing – documenting implemented solutions and updating the set of documents available on best practices and reference flows.
You will need to:
Be proactive, take ownership, focus on problem solving, more than problem finding and think about continuous improvement - always find new tools and methods for yourself and your colleagues;

Be an excellent communicator - English is our group's common language, so excellent spoken and written English is a must;

Value team effort, be a team player and deliver autonomously with little supervision;

Always be curious about new technologies and development methods.
What you bring:
Education [at least in progress] in Computer Science;

Typical knowledge of PHP and SQL (MySQL 5+);

Basic knowledge of: XML, XSL, XSL:FO, XSD, HTML, CSS/SASS, JavaScript or desire to learn, and version control tools like GIT/SVN;

Unix/Linux notions are more than a plus;
Bottom line:
Everyone pays well in IT, so of course you get an excellent salary, benefits, including working from home. But we're about more than that:
Responsibility and autonomy: making a difference in decision-making means you take on responsibility, not just tasks;

Challenges: we're transforming the world of business communications and transactions;

Active involvement in a variety of IT & Agile communities, as well as national or international events;

Active organizers of learning, social and fun events.