Job details
INACTIVE AD:
The employer is not currently actively recruiting for this position, but you can apply for the ad.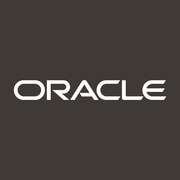 Software Implementation Consultant - Hospitality
Career level
Middle (2-5 years), Senior (5-10 years)
Employment type
Full time
Accountable for providing customers with the guidance and support needed throughout the full life cycle of implementation to ensure successful and most effective use of Oracle's products and related implementation services. Maximize the customers' use of Support Services, drive a high degree of satisfaction, referenceability and protect/enhance revenue streams. Advocates for customer and becomes a trusted advisor aligning with the stakeholders of their assigned customers.
Key Performance Indicators:
OPERA Certification – PMS, OSEM, OXI, IFC ( does not have to be all)
Manage project timelines, installation and configuration of the Hotel Systems product suite Other Requirements
Willing to work overtime and holidays as requested
Provide application training with a demonstrated understanding of current hotel management techniques
Impart specific knowledge related to major account standards such as certified versions, rate codes and ORS systems
Be familiar with and adhere to the latest training and installation standards and procedures
Obtain and maintain current certification in: Major Account accreditation Current application version Necessary SQL, Oracle and technical skills
Participate actively in education and collaboration forums
Participate in quality assurance of new product and/or version release software when required
Submit timely and accurate project status and other required reporting
Work with internal support and product teams to ensure service level requirements are exceeded
Work with customers to ensure that contractual service expectations are exceeded
Perform other duties as requested or as deemed appropriate
Willing to work with a wide variety of cultures
Adhere to company standards, policy and procedure
Essential:
Minimum two years' experience installing/configuring/training property management systems
Minimum two years' experience using a property management system in a supervisory or management role
Tertiary qualification in a technical, hospitality, or other related field
Knowledge of front office management procedures
Experience in Microsoft suite of products in particular, Outlook, Excel, Word, Project and PowerPoint
High level of competency with English language - Desirable
Previous training experience in the area of theoretical/conceptual training
Knowledge of OPERA and/or other related PMS systems
Familiarity with Windows Server, Oracle, SQL and Remote Connectivity Applications
Previous experience in supporting hospitality software products
Basic working knowledge of Networks, PC's and troubleshooting installation issues Professional Skills
Analytical problem solving skills
Superior communication skills, written and verbal
Strong interpersonal skills with the ability to earn respect from customers, colleagues and others
Abilities:
Ability and credibility to work effectively with the client at all levels of the organization
Proven ability to work unsupervised or as a team member of both the local office team and wider company teams
Creative thinking abilities, uses experiences and knowledge to create new ideas and think 'outside the square'
A self-starter with initiative, drive and strong desire to succeed
Ability to work under stress and meet deadlines
Flexibility with people and time
As part of Oracle's employment process candidates will be required to successfully complete a pre-employment screening process. This will involve identity and employment verification, professional references, education verification and professional qualifications and memberships (if applicable).