Job details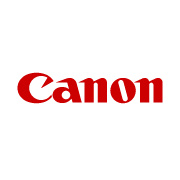 Career level
Senior (5-10 years)
Employment type
Full time, Part time
Hiring candidates willing to relocate
Yes
As Software engineer – Service Applications you are part of our R&D team in Timisoara, working in leading print workflow management product for government, corporate and commercial segments.
Serviceability of our printers is a key element in their design. The service applications help service technicians all over the world to solve problems, both on site and via remote assistance. Other applications even predict problems before they arise, so maintenance can be planned and handled in a controlled way. You will be part of the R&D team that develops these applications.
As these applications are part of all our products, you will interact with many people both inside our international R&D as outside, like the Service departments. But you always have colleagues in your team to help, and to discuss your ideas with. The work ranges from developing new applications with the latest technology, to solving bugs that are found in existing applications. You are responsible for designing, implementing and maintaining applications to support Service technicians around the world. For example, you may work on a feature for a production printer (making over a 1000 A4 prints per minute) to display a work list for a service technician on the user interface. This work list is calculated based on data retrieved from the printer, and rules, that may be tuned per printer. Or you are asked to design the next version of an interface that is used to bring data from various printer components of printers around the world in a secure way to a cloud-based back-office system.
Your role
We are looking for a Software engineer who is comfortable with both front and back end programming. You will be working alongside other engineers in all stages of software development.
Who are we looking for?
In particular, we are looking for:
Masters' or bachelor's degree in Computer Science, MIS, or Engineering
Proficiency with server side technologies (preferably .NET) and languages (strongly preferred C#)
Proficiency with fundamental front end languages such as HTML, CSS, JavaScript and TypeScript
Experience with frontend frameworks (preferably Angular)
Familiarity with database technology such as SQL
Experience with Microsoft Azure cloud platform (PASS in particular)
Proficiency with Microsoft developing tools (TFS) and Git
Familiar with modern development principles and practices
Experience with Agile methodologies
Excellent verbal communication skills
Fluent in English (spoken and written)
Our offer
We offer you a job in a knowledge-based organization that operates in a fast-changing environment and focuses on innovation. You will be encouraged to gain, share and create knowledge.
In addition to our attractive salaries, we are offering you:
Opportunities for career development
Work from home, when projects allow
Casual work environment
Health insurance and dental plan
A wide range of sport and leisure activities
Relocation package for non-Timisoara residents