Job details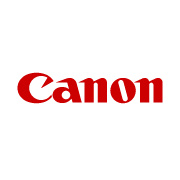 Software engineer in test
Career level
Middle (2-5 years), Senior (5-10 years)
Employment type
Full time
Hiring candidates willing to relocate
Yes
As Software Engineer in Test you will be part of a SW engineering team that is responsible with developing a SW product and assessing and monitoring the quality throughout the entire product lifecycle
Your role
You and your colleagues, will make sure that the team will deliver in quality, time and cost.
For this you will:
Review and contribute to product specifications
Design, execute and maintain test cases applying appropriate test techniques
Automate the relevant test cases
Strive for a continuous integration process
Validate that we are building the right product for our customers
Report on product quality
Who are we looking for?
You have:
Bachelor or Master Degree in Software/Informatics.
Knowledge of software testing methodology and software testing techniques.
Experience in web application testing and/or cloud products testing is an advantage.
Coding skills
Experience with test automation frameworks
Attention to details and good communication skills, enabling successful interaction with team members.
Mission focus and dedication, you welcome feedback, you are flexible, and you take initiative,
Proficient in English – verbal and written
Our offer
We offer you a job in a knowledge-based organization that operates in a fast-changing environment and focuses on innovation.
You will be encouraged to gain, share and create knowledge.
You will be part of a team that is focused on keeping up to date with modern technologies, flexible, with a high degree of collaboration, which enjoys working together
You will get the chance to follow the career path that fits you best: SW Engineering focused on testing, SW Engineering focused on development, SW project management
In addition to our attractive salaries, we are offering you:
Opportunities for career development
Work from home, when projects allow
Casual work environment
Health insurance and dental plan
A wide range of sport and leisure activities
Relocation package for non-Timisoara residents