Job details
INACTIVE AD:
The employer is not currently actively recruiting for this position, but you can apply for the ad.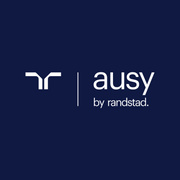 Software Engineer for Realtime Virtualization
Looking for Premium Talent
Career level
Middle (2-5 years), Senior (5-10 years)
Employment type
Full time
Spoken languages
English
- Advanced
* all languages are compulsory
Project description:
As a member of our team that develops software for Automotive Processors, you'll extend your practical experience on real-time virtualization, including driver development, inter-VM communication, peripheral sharing, SoC level isolation, safety aspects in the presence of virtualization, and integrated solutions for specific automotive domains. As part of your daily activities you will create and maintain code and tests for various components and related infrastructure. You will work with and learn from recognized technical leaders in the operating systems and virtualization domain. You will be part of Agile teams and you'll use state-of-the-art software lifecycle management tools while following an automotive software development standards.
Your experience in the following areas is important to ensure your successful contribution and career development:
Programming practice of embedded systems (C, scripting, debugging);
Experience in development under TF-A, uboot, hypervisors (. XEN) and RTOSes;
Good understanding of computer architecture;
Strong willingness to deliver high-quality software products;
English (spoken and written).
What you need in order to join our team:
Bachelor's Degree in Computer Science, Computer Engineering or similar field;
You are expected to collaborate with local and global team members;
To demonstrate independence in solving problems and agility in switching projects as per customer priorities;
To be motivated by delivering results;
To be assertive in supporting your technical design opinions;
To be open on the challenges towards achieving the expected results.
We are welcoming you with a competitive salary package, according to your experience, and a wide range of perks:
Different types of bonuses;
Challenging and interesting projects;
Dynamic international working environment;
International career opportunities;
Internal foreign languages courses;
Internal and external trainings;
Private medical insurance;
Fruits, water, tea and coffee at the office;
Team building activities and office parties throughout the year;
Meal tickets.
*Due to current situation, we take all the necessary measures for everyone's safety. All our recruitment process steps will be taken remotely.
AUSY Technologies Romania is part of the AUSY Group, an international Consulting and Engineering company in Advanced Technologies with a business model based on innovation and complementary services between information systems and industrial systems. As a subsidiary of the Randstad Group, we operate within IT, Engineering, Sales & Marketing, Finance, Life Sciences and Human Resources.
AUSY Group is present in Romania since 2008 with a constant growth. AUSY Technologies Romania has offices in Sibiu and Bucharest.
Our mission is to be a trusted technology partner, providing clients with innovative software project solutions and tailored consulting services. AUSY Technologies Romania works with clients on a vast range of projects across diverse industries, among which Automotive, Transportation, Security, Telecommunications, Aeronautics, Space Industry, Defense, Energy, Healthcare, IT and Banking, Multimedia and many more.
How do we really make the difference? It's all about our team!
AUSY Technologies Romania is founded on the excellence of our engineers and we consider our crew to be our most valuable asset. Our Agile software team is comprised of over 200 highly skilled specialists. We rely our success on our talented, determined and creative colleagues. AUSY's culture encourages our people to innovate, challenge, explore and grow!
We are dedicated to provide the best features based on our partners' needs, to integrate and manage the right mix of services for a hybrid customized solution. Our goal is to keep the quality of our expertise at a top level and keep our partners' costs in the right balance.
AUSY undertakes to protect all personal data entrusted to it. We will ensure that your personal data is processed in a manner that ensures appropriate security and confidentiality.
The AUSY Group's privacy policy is available here www dot ausy dot com/en/privacy-policy.