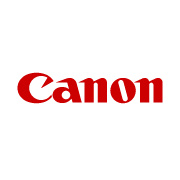 Software engineer
Responded to 90% of applications in the past 30 days, typically in 3 days
Career level
Senior (5-10 years)
Employment type
Full time
Spoken languages
English - advanced
Software Engineer
As Software Engineer you are part of our R&D team in Timișoara, working on leading print workflow management product for government, corporate and commercial segments.
The main technologies used are: C++ and/ or C#.
Source control is managed by Microsoft TFS.
Who are we looking for?
Since there are multiple positions, several profiles will fit so we also invite you to apply if you have a similar profile or part of the following capabilities, competences and experience:
You have master or bachelor degree in Computer Science, MIS, or Engineering, or you have reached this level through another form of training or experience.
You have 5+ years proven working experience.
You have expertise in C++ or C#.
You have specific knowledge of the used development environment / tools (Visual Studio, TFS, Git).
You have experience in modern Software engineering methods (preferably Agile methodology) and processes.
You are willing to follow and improve the existing working methods (code review, unit tests, etc.).
You pay attention to details.
You are able to make optimal choice between Quality and Time.
You are flexible and you can deal with changes in term of functionality and requirements.
You have good communication skills, enabling successful interaction with team members.
You have mission focus and dedication, you welcome feedback, you are flexible, and you take initiative,
Fluent in English (spoken and written)
Your role
You are responsible for the design to be made of feature or function level.
You understand the implication the overall SW design/architecture has for this design and you communicate issues regarding the feasibility of such a design within the constraints of the overall SW architecture, where performance and user interaction consequences are key factors.
You act in line with departmental and project guidelines.
You act as a team member and you ensure an adequate level of know-how for the Engineers in the team.
You are responsible for input in the planning process. You inspire fellow engineers to get the job done.
Our offer
We offer you a job in a knowledge-based organization that operates in a fast-changing environment and focuses on innovation. You will be encouraged to gain, share and create knowledge.
In addition to our attractive salaries, we are offering you:
Opportunities for career development
Work from home, when projects allow
Casual work environment
Health insurance and dental plan
A wide range of sport and leisure activities
Top office facilities and state-of-the-art IT equipment
Relocation package for non-Timișoara residents