Job details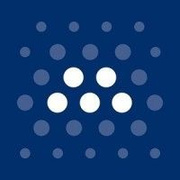 Software Engineer
Looking for Premium Talent
Career level
Middle (2-5 years), Senior (5-10 years)
Employment type
Full time
Spoken languages
English
- Advanced
* all languages are compulsory
Key Goal:
Remove operational debt across the enterprise
Reduce time taken to achieve tasks

Reduce LOE for undertaking new tasks

Lower cost of completion

Automated Services ensure our systems

Run smoothly and efficiently
Eliminates human errors

Ensure business best practices are consistently leveraged
Who We Are – MassMutual Romania
MassMutual Romania, with offices in Bucharest and Cluj, was established to build an in-house team with expertise in application development and support, quality assurance and data science to support MassMutual and its affiliates, including Barings, in creating digital products and technology solutions.
Barings, as part of the MassMutual group, is a $345+ billion global financial services firm dedicated to meeting the evolving investment and capital needs of its clients and customers. Through active asset management and direct origination, Barings provides innovative solutions and access to differentiated opportunities across public and private capital markets. A subsidiary of MassMutual, Barings maintains a strong global presence with business and investment professionals located across North America, Europe and Asia Pacific.
Job Description
The Process Automation team is seeking a Software Engineer to join its team in Romania. As a member of this team, the associate will be part of a fast-paced environment that services multiple business lines around the globe, particularly focused on delivering custom quantitative analysis-oriented applications to meet evolving business needs.
You will work with Architects, Data Scientists, Data Engineers and cross functional teams to provide innovative solutions to our business partners. They will also work closely with management to align the goals of the firm with current and future application development initiatives.
Responsibilities
Act as a team member in Agile Scrum Teams.
Develop and deliver highly performant custom applications.

Use mathematical and statistical skills to design software to support Quantitative Analysts

Adhere to development standards and guidelines.

Perform peer code reviews.

Interact with the QA Team on testing efforts.
Migrate changes between environments using Azure DevOps.
Requirements
Strong understanding of math and statistics; experience modeling with data.

Experience in Microsoft .NET and Microsoft Azure.

Proficiency in popular programming languages such as C#, JavaScript and Python.
Proficiency in web development technologies and frameworks.

Proficiency with databases design and queries.

Ability to work in a fast-paced development environment with good time-management, organization, and communication skills.

Bachelor's degree in Software Engineering field.