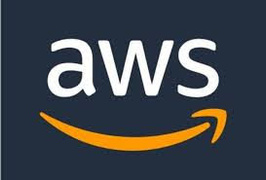 Software Development Engineer - KaOS Tools
Career level
Entry (0-2 years)
At the Amazon Development Center, Bucharest, part of Amazon Web Services (AWS), we work on compute platforms, with special focus on software virtualization technologies, security, and global-scale tooling for the Elastic Compute Cloud (EC2). As a part of the EC2 Kernel and Operating System organization, we own, drive, and invent the building blocks that are the foundation of the cloud.

We are looking for passionate, customer-focused, self-driven engineers to join our software development teams working on the Linux kernel, operating systems, virtualization, hypervisors, and the platform technologies that power AWS. You will participate in full development cycle from design and implementation to deployment and operations. This is an exciting opportunity for you to gain valuable experience with a vibrant and fast-growing company!

In this role you will be part of KaOS Tools and Services team, who is responsible for building tools and services that enable our customers to get visibility into how their components operate in production. The KaTS services have a global-scale and operate on top of the Linux kernel and hypervisor solutions built in AWS EC2. The team uses combination of AWS services and EC2 internal services, and integrates with on-host EC2 components.
Your main responsibility is to create customer value. You will:
· understand our customers' needs and build new features to meet them;
· own and automate operations;
· contribute new ideas and methods to continuously improve quality and development efficiency;
· focus on performance and productivity improvements for EC2



BASIC QUALIFICATIONS
· BS in Computer Science or related discipline, or equivalent work experience
· At least 3 years of experience working on Linux OS
· Programming skills in C, C++, Java or scripting languages like Python and Ruby
PREFERRED QUALIFICATIONS
· 5+ years of experience developing in a Linux environment
· Solid understanding of Linux OS internals
· Proficiency in using the typical Linux toolbox of open source software and management tools.
· Expertise in OO Design and at least one OO language such as Java or C++
· Experience with distributed systems architecture and related technologies.