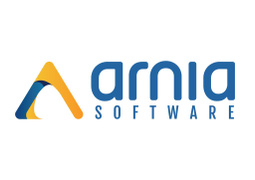 Software Developer with DevOps (AWS)
Responded to 90% of applications in the past 30 days, typically in 3 days
Career level
Middle (2-5 years), Senior (5-10 years), Executive (>10 years)
Employment type
Full time
About the role:
We're looking for a Software Developer with strong operational mindset, also interested in DevOps (with AWS), to support a collaborative team.
Working alongside technologists and subject matter experts, you will be responsible for implementing functionalities across an application designed for a renowned toy makers platform with over 500 mil visitors.
Requirements:
4+ years experience in software development and relevant DevOps experience
Background in C# ()/Java/PHP
Experience with cloud technologies such as Amazon Web Services (CloudFormation, Lambda, API Gateway, Aurora and others)
DBs: DynamoDB or others
Experience with container management tools like Docker or Kubernetes
Experience with continuous integration tools like Git, GitLab
Personal attributes:
Craftsman-like approach to building software; takes pride in engineering excellence and instills these values in others.
Demonstrable passion for technology. Personal projects, open-source involvement.
Intellectually robust with a keenly analytic approach to problem-solving.
Self-organized with the ability to effectively manage time across multiple projects and with competing business demands and priorities.
Focused on delivering value to the business with relentless efforts to improve the process.
Strong interpersonal skills; able to establish and maintain a close working relationship with traders, fund managers and senior business people alike.