Job details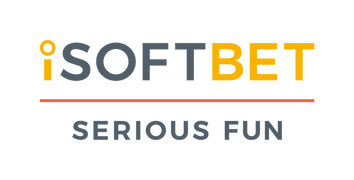 Software Developer Tech Lead
Career level
Senior (5-10 years)
Employment type
Full time
Who are we?

At iSoftBet, our mission is to build quality gaming products that inspire, innovate and entertain – always placing the players, partners and people at the heart of everything we do.
We use our in-depth knowledge, industry expertise and our passion for gaming to deliver premium products and iSoftBet is rapidly growing to become one of the most influential forces in gaming with a very bright future.
At iSoftBet our development teams are working on a micro-service architecture to build our next generation platform following agile principles and test driven development. We're looking for a strong tech lead that can strengthen our team both technically and in our agile processes.
Responsibilities
Work as the lead of one of our development teams to develop our products.
Collaborate with the other software engineers in the design, development and maintenance stages of the iSoftBet products.
Work well in a modern agile software environment with particular attention to test driven development and continuous deployment.
Desired skills and experience:
Software engineering background with experience in OO programming and TDD in PHP or C++;
Experience leading agile teams of engineers throughout the entire software development life cycle.
Fluent written and spoken English
What is in it for you?
Our people are the 'i' in iSoftBet and always come first. They are the heart and soul of our business, crazy about gaming and passionate about creating the best user experience possible.
Our open-plan offices, are a hive of activity and creativity, and the close-knit nature of our team makes the office a special place.
During the Covid pandemic we were working remotely to keep our employees safe. Now things are improved we have partially implemented a Hybrid policy of 1 day a week in the office. Whilst we appreciate Covid is not completely out of our lives, we want to get our office back to what it used to be. Our view is in 2022 we will be able to return 2 days a week to the office, with the flexibility to work up to 3 days from home, fully implementing our Hybrid policy.
We are holding regular virtual employee engagement initiatives to keep moral high and our culture alive! Soon we hope to have our first physical social event which will be spectacular!
iSoftBet are GDPR compliant. By applying for this position, you agree for iSoftBet to process your information for the purposes of this recruitment campaign. Your information shall be stored on our internal database for up to 12 months. Should you wish to withdraw your consent you may do so by emailing .
How to apply
If this exciting opportunity sounds like you then please notify your interest to apply for this position to HR.