Job details
INACTIVE AD:
The employer is not currently actively recruiting for this position, but you can apply for the ad.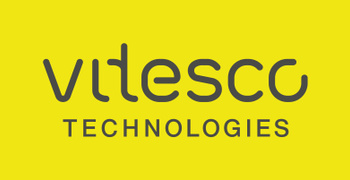 Software Developer for Competency Management Tools
Career level
Middle (2-5 years)
Employment type
Full time
Employment type: Permanent
Experience level: 2 - 3 years
Description
Software Developer for Competency Management Tools 

Job Description
Having the right people with the right set of skills is a key factor for success for any company, especially for one that is deeply involved in research and development for products that will electrify the vehicles of the future.
At Vitesco Technologies managing the skills of the employees and investing in developing their competences is a continuous process that is part of the company's culture.
As a tool developer for Learning and competencies Management, you will be involved in development and maintenance of the tooling used by the organization for Competence management. You will be involved in maintenance of the competence database on world-wide level, communicating with stakeholders in all the ET locations.
As a Learning and Competence Tool Developer, it is expected that you:
Are responsible for the implementation and maintenance of tools and workflows for competence management 
Ensure testing and deploying of the new tool versions to the complete organization   
Ensure the learning data processing while respecting the privacy and anonymity of the employee's data 
You will support in definition and maintaining of the learning items database 
Develop automated data processing mechanisms and work with Data Management tools 
Provide test specifications and test reports, covering the use cases and robustness (mis-use) cases
Are responsible for providing reports and statistics regarding tools and data provided from employees
Supports the competency managers in identifying competency gaps and coordinate the competency management activities between the strategy and performance department and the Iasi team working on the definition of competencies, skills and training concepts.
Job Requirements:
University degree in a relevant field (. Computer science, Computer Engineering, Economic Informatic) or relevant experience; 
Being proficient in the following technologies: 

Visual Basic / Visual Basic for applications 
Knime workflows 
Power BI 

Advanced in scripting languages: Python, Batch, shell…
Advanced knowledge of Office tools (Word, Excel, Powerpoint)
Full Professional Proficiency in English
Experience with E-Learning (online learning, video tutorials, etc) might be a plus 
Good communication skills, ability to interact and collaborate with many people
Attention to details
Benefits:
Integration program with trainings and ramp-up plan supported by an assigned mentor
Competitive salaries (based on performance) & benefits
Professional Development Opportunities with both technical and management career paths
Health & Wellness (Private Health and Dental Insurance, Life Insurance, Sport activities etc.)
Flexible working program (Flexible hours, Work from home, Leaving permissions etc)
Stability
International work environment & traveling opportunities
Relocation Package for non-Iasi Residents