Software Developer for AUTOSAR BSW - I BS (TSR)
Career level
Middle (2-5 years)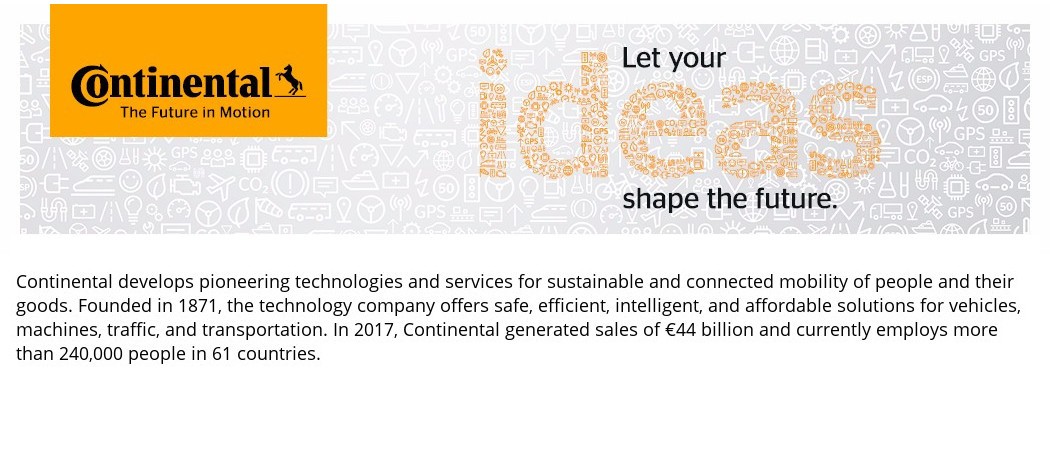 Software Developer for AUTOSAR BSW - I BS (TSR)
Job Description:
Within Continental Body & Security, the Cross Function Software Platform (SWP) group provides AUTOSAR Basic Software solutions to all the customer projects developed by the Business Unit.

If you want to be part of a motivated team of experienced individuals that help create customized IO Hardware Abstraction and Complex Device Driver solutions as part of the AUTOSAR BSW you are welcome to be part of our team!

If you want Your software to be embedded, by millions, in the cars of Tomorrow, join us! More than 100 projects in Continental B&S use SW developed in the SWP team !

As an Embedded Software Engineer in B&S SWP Timisoara, you will be part of a global team of SW developers working to meet the technology demands of our customer projects.

You will develop AUTOSAR Basic Software and you will have the opportunity to:
Design, implement, and test IO HwAb and Complex Drivers software features to support the various portfolio of B&S products;
Define solutions for complex technical issues;
Work in an Agile and Scrum team environment – SWP is pioneering SAFe in Continental B&S;
Participate in the team planning process of new products and/or major improvements to existing products;
Work with state-of-the art processes (SAFe, Agile, Continuous Integration) and tools (Git, Gerrit, Jenkins, automatic testing).

A mentor will support you to stepwise take over responsibility after an initial training phase which will familiarize you with our products, tools, processes, and organization.
Job Requirements:
ANSI C;
Knowledge of automotive-grade microcontroller architecture and operating systems;
Knowledge of debugging techniques;
Strong ability to analyze and synthesize;
Capable to work in an international English-speaking team;
Experience of 2-3 years in automotive embedded C applications would be a plus.
What we offer:
Integration Program in a professional, young & dynamic team;
Competitive Salaries (based on performance) & Benefits;
Health & Wellness (Private Health and Life Insurance, Sport activities etc.);
Professional Development Opportunities (in Technical and Managerial Area);
Stability;
International Work Environment & Traveling Opportunities;
Relocation Package for non-Timisoara Residents;
Flexibility Program including flexible hours, mobile work, and sabbaticals.
Let your ideas shape the future. Take the first step and fill in the online application.