Job details
INACTIVE AD:
The employer is not currently actively recruiting for this position, but you can apply for the ad.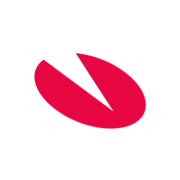 Software Developer – Business Intelligence
Looking for Premium Talent
Career level
Middle (2-5 years), Senior (5-10 years)
Employment type
Full time

Software Developer – Business Intelligence


Responsibilities and work tasks
Understand internal systems, integrations and data models

Create and maintain optimal data pipeline architecture

Connect with business stakeholders & respond to incidents and questions

Prepare data for advanced analytics and reporting

Identify, design, and implement internal process improvements: automating manual processes, optimizing data delivery, re-designing infrastructure for greater scalability, etc.

Data testing and validation
Ensure the quality of existing and new functionalities

Contribute to data platform documentation

Look after data confidentiality, integrity and availability
Qualifications and experience
We are looking for a candidate with 2+ years of experience working with relational databases and advanced knowledge of SQL query authoring, who has attained a graduate degree or equivalent experience in IT Engineering or Computer Science.
Additional nice to have competencies
Building and optimizing data pipelines, architectures and data sets using ETL (extract, transform, load) or ELT (extract, load, transform) approach

Database developer skills: PSQL, T-SQL, MySQL, pgSQL, SPL, Oracle, Teradata, NoSQL, etc

Reporting or data visualization tools: Tableau, Google Data Studio, SQL Server Reporting Services, etc.

Data Warehouse tools: Microsoft Azure, Google BigQuery, Amazon Redshift, Snowflake, Teradata, SQL Server Integration Services, PostgreSQL, etc.
Cloud databases and services
Why Visma?
In addition to working alongside very talented people, we also offer a wide range of benefits that you can take advantage of.
In-house Hackathons - let's find the best ideas and implement something new;

Self-improvement Day - we love to see our team in its best shape. That is why we offer you one day, every two weeks, to study and become better;

Tickets to conferences;

Amazing team-building experiences.
We also offer you:
Sound expectations and schedules, fairness and predictability;

Ongoing career development;

Company holiday apartments in Spain and France;

Attractive salary and benefits package (13th salary, medical insurance, pension PIII, meal tickets, sport plan);

And, of course, lots of coffee and cake.
You made it till here! Below you have some details about the Team and Visma. Know us and you will want to join us. :)
About the Team
The position is part of the Business Data Analytics team, which is responsible for supervising and providing data governance for the Visma Software division. The main focus is on building and operating a reliable data platform based on requests from market analysts and controllers throughout the group.
As a Software Developer in our team you will be the connection between the management and the data, defining efficient solutions for our internal stakeholders. You will be involved in Data Engineering and Analytics projects using the latest trends and technologies and will contribute to the evolution of Business Intelligence in Visma. Usability, performance and stability are keywords.
About Visma
Visma delivers software that simplifies and digitises core business processes in the private and public sector. With presence across the entire Nordic region along with Benelux, Central and Eastern Europe, we are one of Europe's leading software companies.
Visma is one of Europe's leading software companies with over 11k employees and more than one million customers. In spite of an uncertain global economy throughout most of, Visma continued its strong growth. Total revenue increased 26% to NOK18 675million, while EBITDA grew 35% to NOK5 367million.