Job details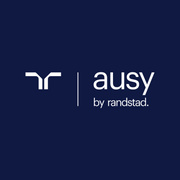 Software Configuration Manager
Looking for Premium Talent
Career level
Entry (0-2 years), Middle (2-5 years)
Employment type
Full time
Role overview
You will be part of the Engineering Environment Support department involved in a project that migrate the current technical environment of the client hosted on the private cloud on AWS to the new Digital Platform designed on Azure. JIRA is one of the capacities that has to be migrated to the Digital Platform.
Responsibilities
Define migration strategy for the use cases: Git Bitbucket to Gitlab and Gitlab to Gitlab:

Define the migration plan including the migration procedure;
Prepare environment on Digital Platform and develop migration tools if needed;
Prepare data for migration.

Perform and validate the migration and support project teams;
Find and use best practices related to GIT workflows;
Automate different configuration GIT management activities;
Document migration procedures, migration plans, service requests and solutions to incidents.
Requirements
Expertise on JIRA software (with a focus on datacentre) as a system administrator up to governance and IT concerns
Significant experience in projects migration from Git Bitbucket to GitLab
Scripting knowledge using Bash, Shell, Python or Groovy
Experience with Git integrations into CI/CD pipelines (Gitlab CI and Jenkins)
English: spoken and read
Intercultural communication, including the empathy to work in an international team;
Solution oriented while being open to embrace new technologies.
Would be a plus:
Knowledge in automation using REST APIs;
Experience working with Azure or AWS public cloud solutions and services;
Work experience with agile development methods (Scrum);
Good problem solving and diagnostic skills.
Benefits
Attractive salary package according to your experience, including several types of bonuses;
Meal tickets;
Access to a private medical insurance to take care of your health;
Challenging and interesting project in a dynamic international working environment;
Possibilities of promotion and development of a career plan;
The chance to meet and work in our clients' locations all over the world;
Benefit from international career opportunities.
*Due to the current situation, we take all the necessary measures for everyone's safety. All our recruitment process steps will be taken remotely.
AUSY Technologies Romania is part of the AUSY Group, an international Consulting and Engineering company in Advanced Technologies with a business model based on innovation and complementary services between information systems and industrial systems. As a subsidiary of the Randstad Group, we operate within IT, Engineering, Sales & Marketing, Finance, Life Sciences and Human Resources.
AUSY Group has been present in Romania since 2008 with constant growth. AUSY Technologies Romania has offices in Sibiu and Bucharest.
Our mission is to be a trusted technology partner, providing clients with innovative software project solutions and tailored consulting services. AUSY Technologies Romania works with clients on a vast range of projects across diverse industries, among which Automotive, Transportation, Security, Telecommunications, Aeronautics, Space Industry, Defense, Energy, Healthcare, IT and Banking, Multimedia and many more.
How do we really make the difference? It's all about our team!
AUSY Technologies Romania is founded on the excellence of our engineers and we consider our crew to be our most valuable asset. Our Agile software team consists of over 200 highly skilled specialists. We rely our success on our talented, determined and creative colleagues. AUSY's culture encourages our people to innovate, challenge, explore and grow!
We are dedicated to provide the best features based on our partners' needs, to integrate and manage the right mix of services for a hybrid customized solution. Our goal is to keep the quality of our expertise at a top level and keep our partners' costs in the right balance.
AUSY undertakes to protect all personal data entrusted to it. We will ensure that your personal data is processed in a manner that ensures appropriate security and confidentiality.
The AUSY Group's privacy policy is available here www dot ausy dot com/privacy-notice/.