Job details
INACTIVE AD:
The employer is not currently actively recruiting for this position, but you can apply for the ad.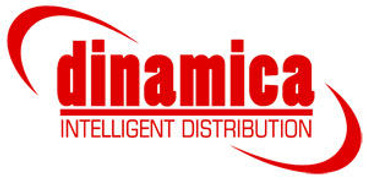 Career level
Senior (5-10 years)
Employment type
Full time
Monthly net salary
510 - 600 €
S C Dinamica Impex srl , cu urmatoarele date de referinta:
-Societate infiintata in anul 1994 cu activitate neintrerupta .
-Obiectul principal de activitate, Distributia de produse food, nonfood si petfood, in Bucuresti si judetele limitrife acestuia.
-Sediul si punctul de lucru principal in Bucuresti, sectorul, str Stefan Holban , 40 (reper vis a vis de IKEA Baneasa , Mega Image cu Dekatlon Baneasa.)
Iată, pe scurt, ce presupune o zi de lucru pe acest post (responsabilitati):
- vei pregati comenzile conform routingului stabilit;
- vei verifica si prelua marfa pregătită la depozit, conform facturilor sau avizelor;
- îți vei respecta traseul optim de livrare la clienți;
- vei preda marfa către clienți, conform documentelor de livrare și vei obține confirmarea livrării;
- vei menține legătura cu colegii de la vânzări pentru rezolvarea oricăror probleme neprevăzute apărute în activitatea de distribuție.
- vei incasa de la client
- predarea incasarilor la casieria societatii conform bordetoului de chitante
Se ofera :
Salariul net garantat de pornire este de 2800 lei(include bonurile de masa , 20 ron/zi lucrata ) si va creste in functie de cantitatea si calitatea activitatii prestate .
Constituie un avantaj experienta intr-o activitate precedenta similara , pentru o integrare mai rapida si posibilitatea de a performa si a avansa mai repede.